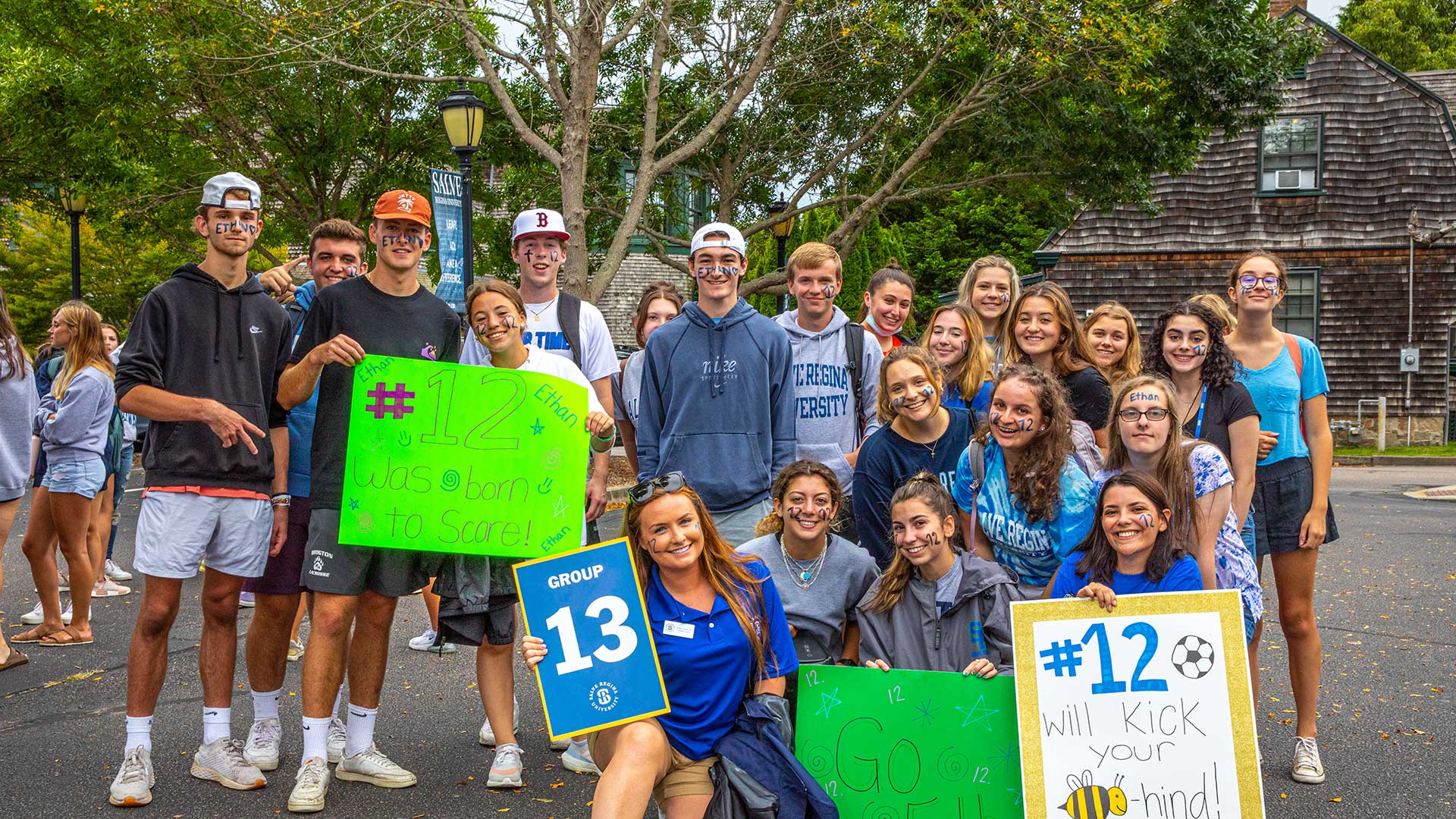 Where Ordinary Life Becomes Extraordinary
There are seldom times in life when you will have so many opportunities to express yourself, pursue your passions and discover something new. Your years at Salve Regina are one of those times. We are dedicated to supporting the diverse needs of our campus community, creating the perfect setting for you to explore the possibilities and reach your full potential.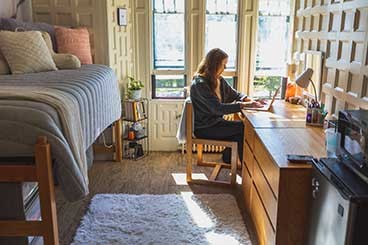 Residence Life 
Our residential environment enhances academic success, fosters positive student connections and creates memorable experiences.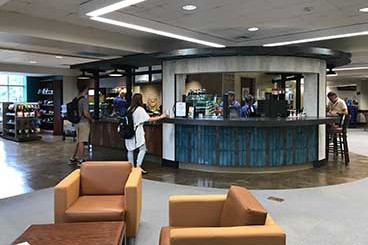 Dining Services 
We offer a variety of culinary experiences throughout campus and can accommodate all dietary needs and restrictions.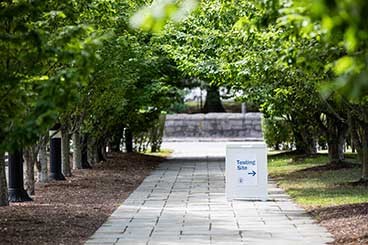 Health Services 
Our dedicated team of nurse practitioners is committed to providing undergraduate students with comprehensive, quality health care.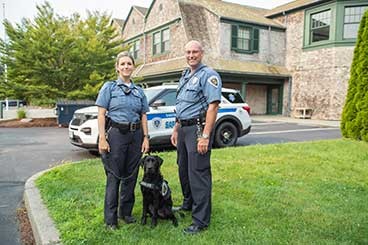 Safety and Security 
We are on duty 24/7/365 and consider the safety, security and well-being of the campus community our highest priority.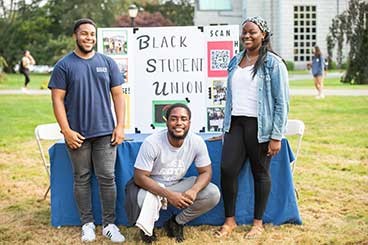 Student Engagement 
With nearly 70 student organizations on campus, we offer endless opportunities for students to indulge their passions and interests.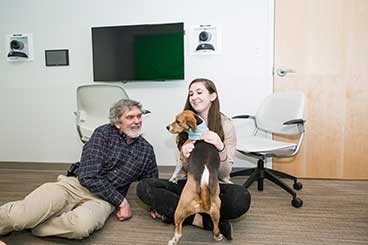 Counseling Services 
Our counselors help students manage relationships, coursework, deadlines, living away from home and adapting to a new environment.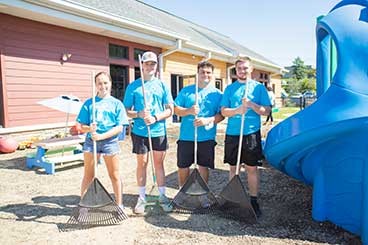 Community Engagement and Service 
Through community engagement and service leadership, our students put mercy into motion by turning empathy into action.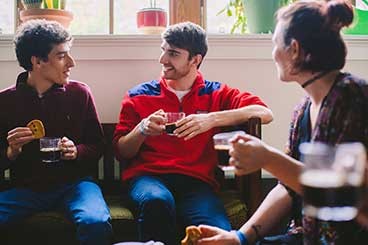 Mercy Center for Spiritual Life 
We encourage students to build community, deepen their faith, engage in service, seek justice and become leaders formed by mercy.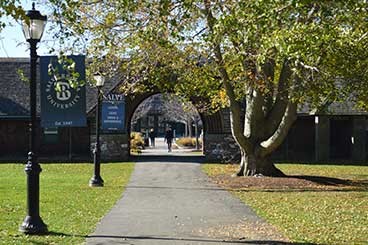 Dean of Students 
We promote student transformation by supporting and empowering undergraduates as they realize their potential and achieve personal goals.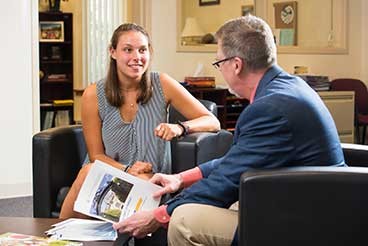 Career Development 
Our career advisors offer a wide range of services and resources that assist students in achieving their educational and career goals.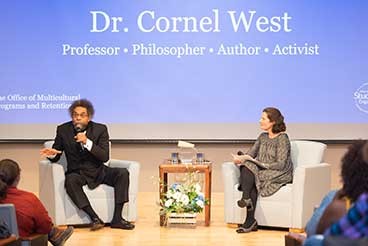 Multicultural Programs and Retention 
We enhance multicultural competencies across campus by providing opportunities for cross-cultural engagement and dialogue.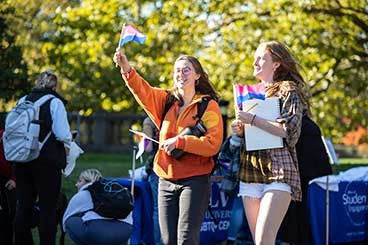 LGBTQ+ Center 
Salve Regina's LGBTQ+ Center serves all LGBTQIA2S+ members of the University community and their allies.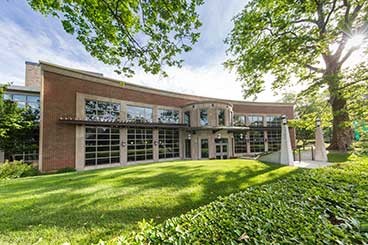 Title IX 
We strive to provide equal opportunity in education and prohibit all forms of discrimination and harassment.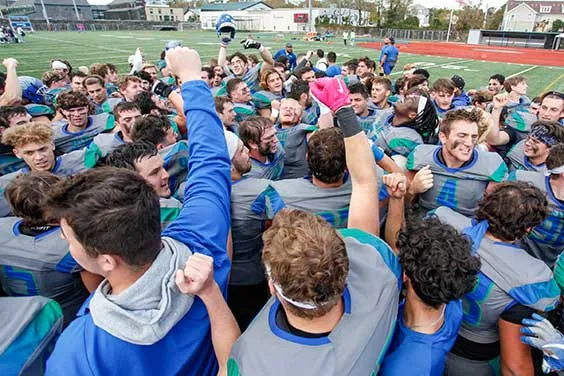 Get out there and play.
From our 20 NCAA Division III varsity teams to our club and intramural sports, there are options for every kind of student-athlete at Salve Regina. It's about so much more than scores and statistics. Our students play for the love of their game, to make new friends, for exercise and to be active and engaged.