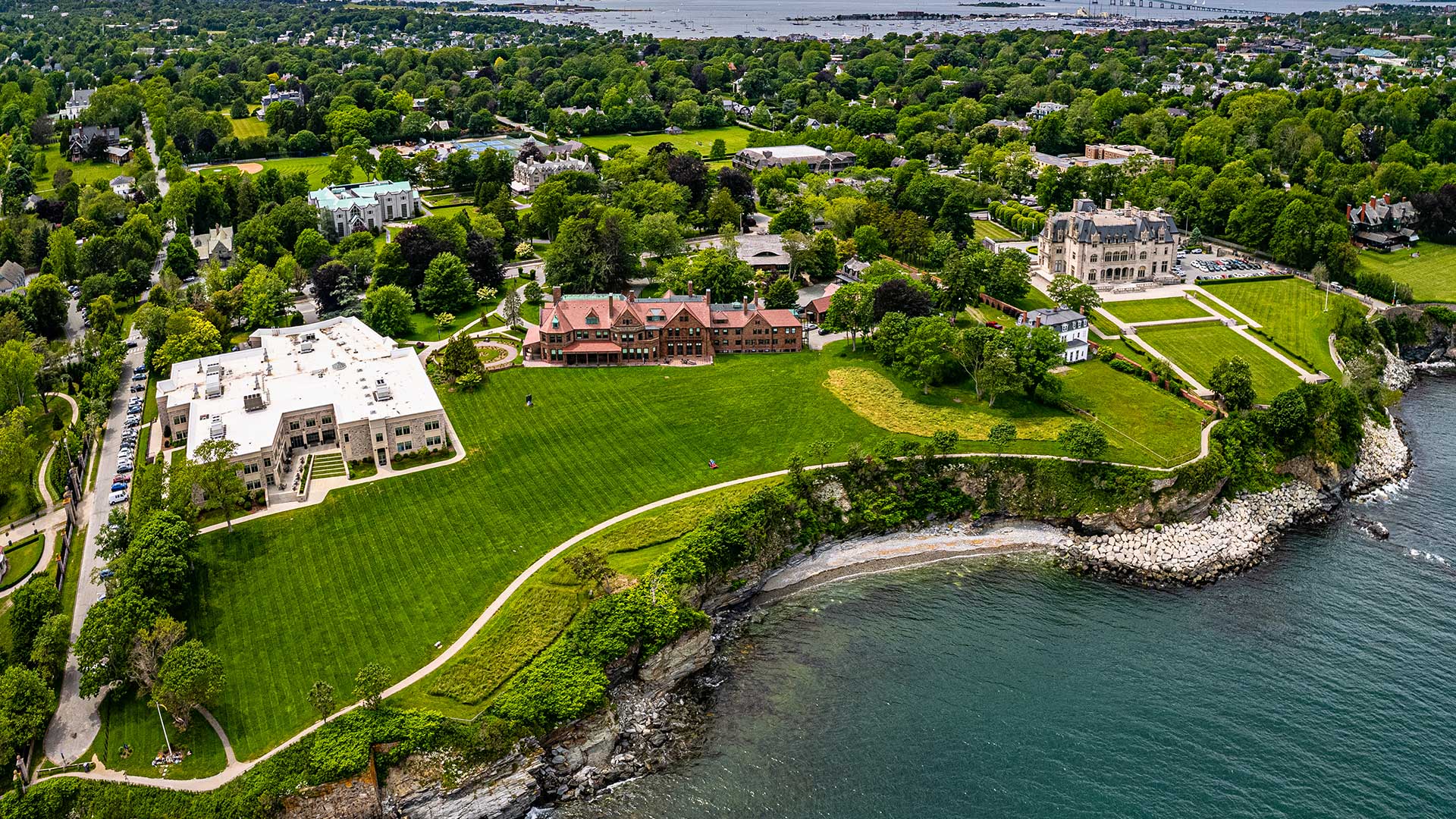 Directions and Visiting Salve Regina
Salve Regina Address and Campus Map
Salve Regina University is located in Newport, Rhode Island, a charming oceanside city 35 miles south of Providence, 75 miles from Boston and 180 miles from New York City. We welcome various campus visitors, especially prospective students and their families.
The official campus address is 100 Ochre Point Ave., Newport, RI 02840.  
Explore Salve Regina's interactive campus map for specific buildings and campus locations. Ochre Court is where the Office of Admissions is located, and most of our athletic fields are located along Lawrence Avenue.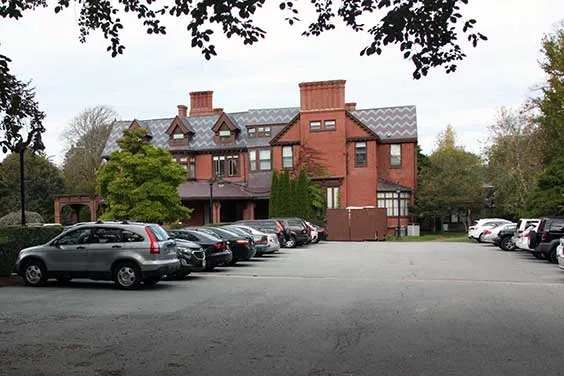 The interactive campus map contains detailed parking information marked by constituent groups. Prospective students and their families are invited to park in the front lot of Ochre Court. For general campus visitors, public street parking is located on Ochre Point Avenue and on Webster Street next to Ochre Court.
Our campus is easily accessible by car and public transportation with proximity to an international airport. The campus map marks local bus stops as well as parking lots.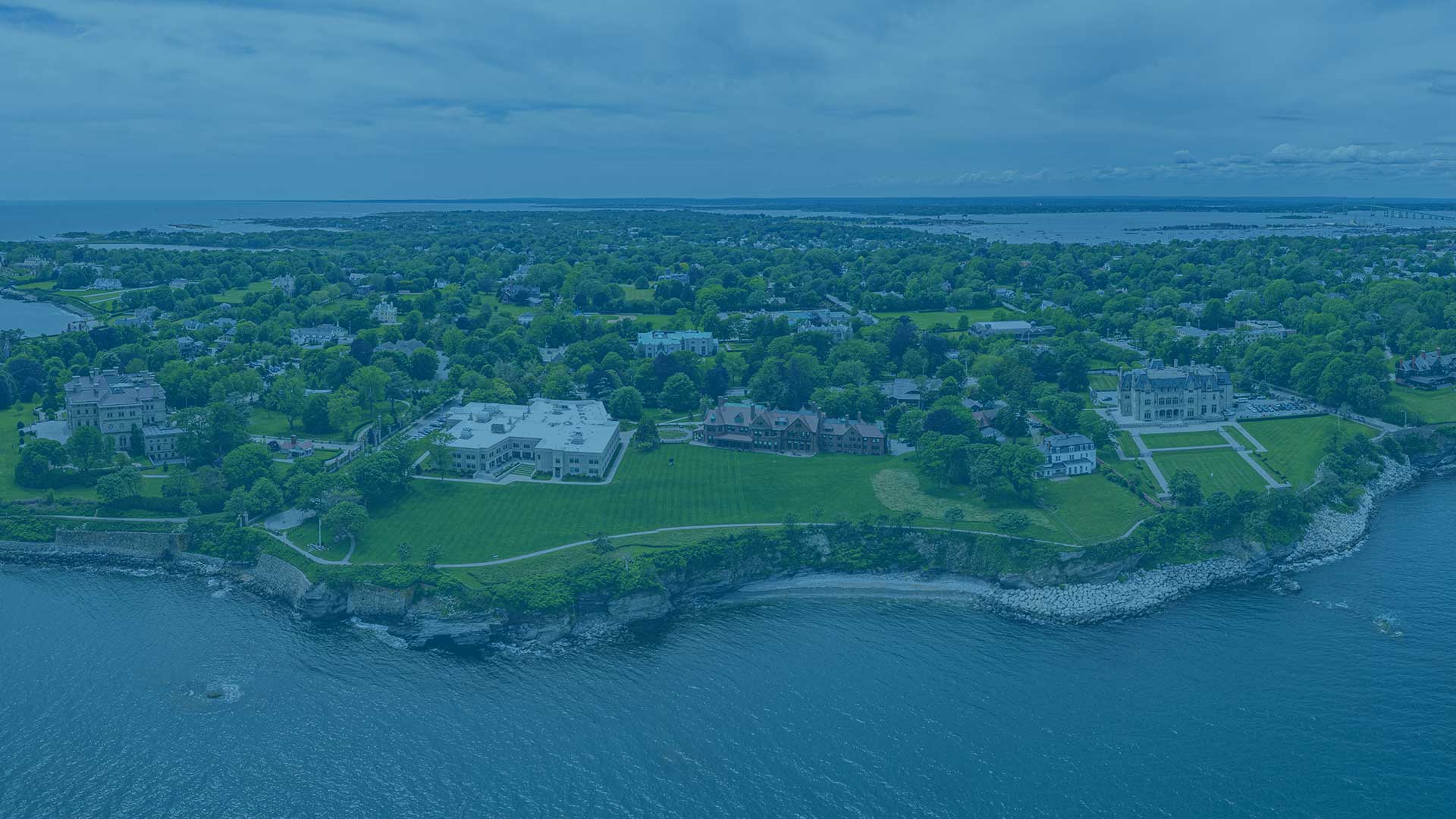 Driving Directions
Newport is located on Aquidneck Island. Campus visitors coming from the west will use RI 138, which involves crossing the Jamestown Verrazzano Bridge and the Newport Pell Bridge. Visitors coming from the east will cross the Sakonnet River Bridge or the Mount Hope Bridge, then travel down Aquidneck Island, passing through Portsmouth and Middletown into Newport. 
Airport Access
The closest airport to Salve Regina is Rhode Island's T.F. Green International Airport, located at 2000 Post Road, Warwick, RI 02886. Green International Airport serves 25 nonstop destinations via 11 airlines. Salve Regina visitors can utilize a rental car, taxi or rideshare to finish their journey to campus. 
Historic Newport, Rhode Island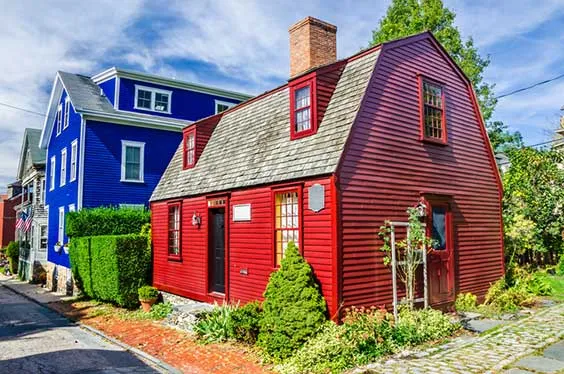 We encourage campus visitors to explore the greater Newport area. There are layers of history to explore, including maritime, arts and architecture, athletics and more. There are a variety of outdoor activities, shopping and restaurants to discover as well. Learn more about Newport and how our students take advantage of this unique place.
For area lodging, dining, activities and local attractions, check out the tourism-focused Discover Newport site.
Learn More About Salve Regina University
Located in Newport, Rhode Island, Salve Regina University is an exciting place to explore with striking natural beauty and historic buildings. Our interactive campus map is a great starting point to plan your visit to campus.
If you are a prospective student, learn more about our variety of campus tours and events.