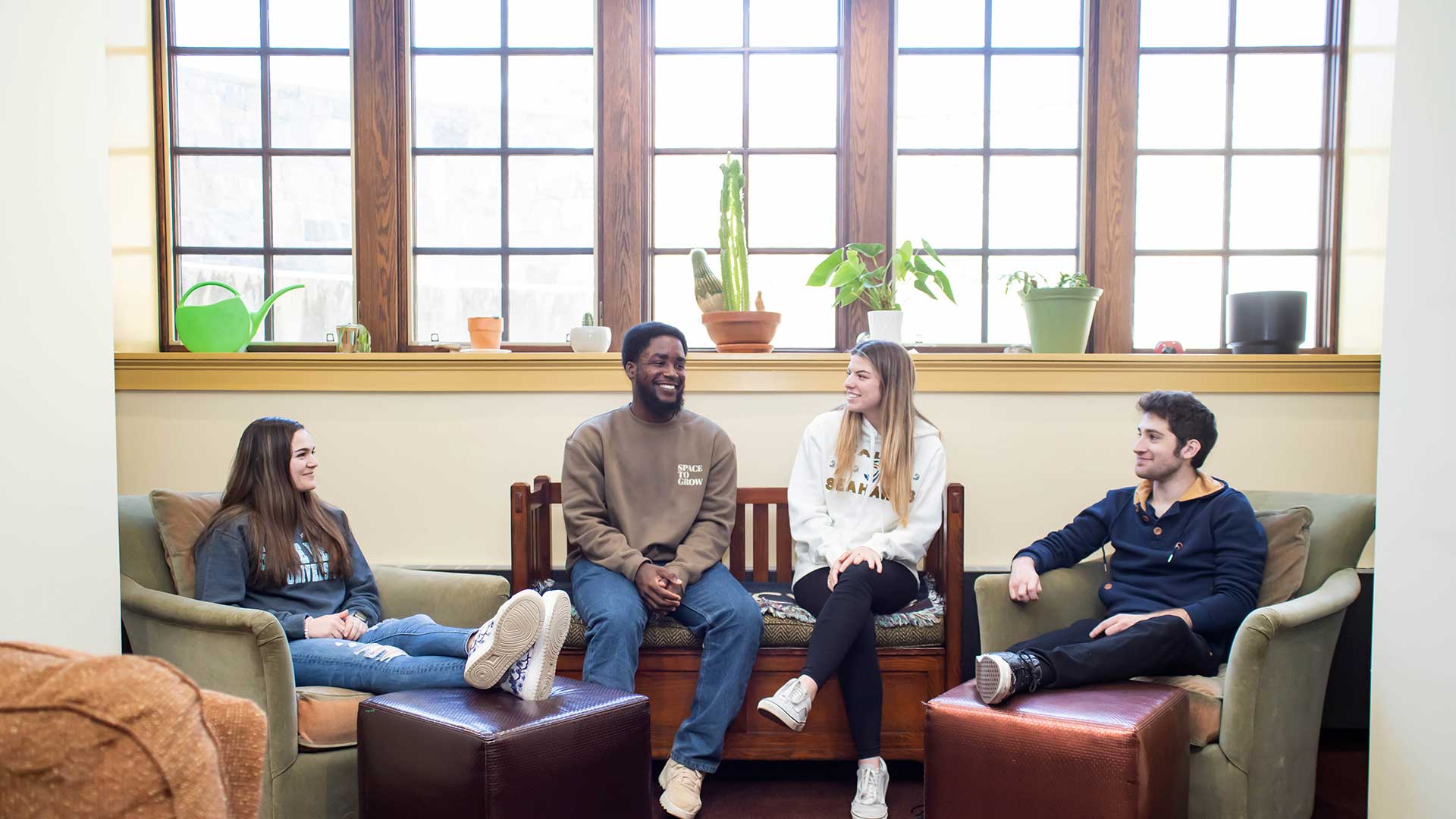 Diversity, Equity and Inclusion
Salve Regina embraces diversity, equity and inclusion in all its forms. Our campus community values differences and strives to foster an increasingly supportive environment for today's global society.
 
Hailing from across the United States and more than a dozen countries, our students join the Salve Regina community with various personal experiences. A student body that reflects ethnic, geographic, political, socioeconomic, sexual and religious diversity is vital to our growth, and we are investing resources to ensure that our students have a voice in the classroom, in the community and in their future workplace.
Diversity, Equity and Inclusion at Salve Regina
Presidential Commission for Equity and Inclusion
The Presidential Commission for Equity and Inclusion advances Salve Regina's mission, which is realized when our academic enterprise, institutional structures, University leadership and campus community are actively engaged in building a more harmonious, just and merciful educational experience.
Antiracism Accountability Group
The antiracism accountability group promotes seeks to establish a supportive and welcoming environment in which all faculty and staff can achieve their fullest potential. All who have a desire for personal and collective accountability towards antiracism at Salve Regina are welcome and encouraged to participate.
Student Life Initiatives
Approximately one-third of our student-led clubs and organizations are focused on education, service and support for diversity, equity and inclusion initiatives. These groups provide vital outlets for students to cultivate community, support each other and have fun, all while welcoming a variety of backgrounds and perspectives.
Recurring Programs 
Salve Regina sponsors a variety of initiatives that allow students and employees to embrace diversity, equity and inclusion, including reading clubs, annual summits and anti-racism groups. Across campus, offices and departments design programming and host speakers that educate and challenge the University community.