Welcome Admitted Students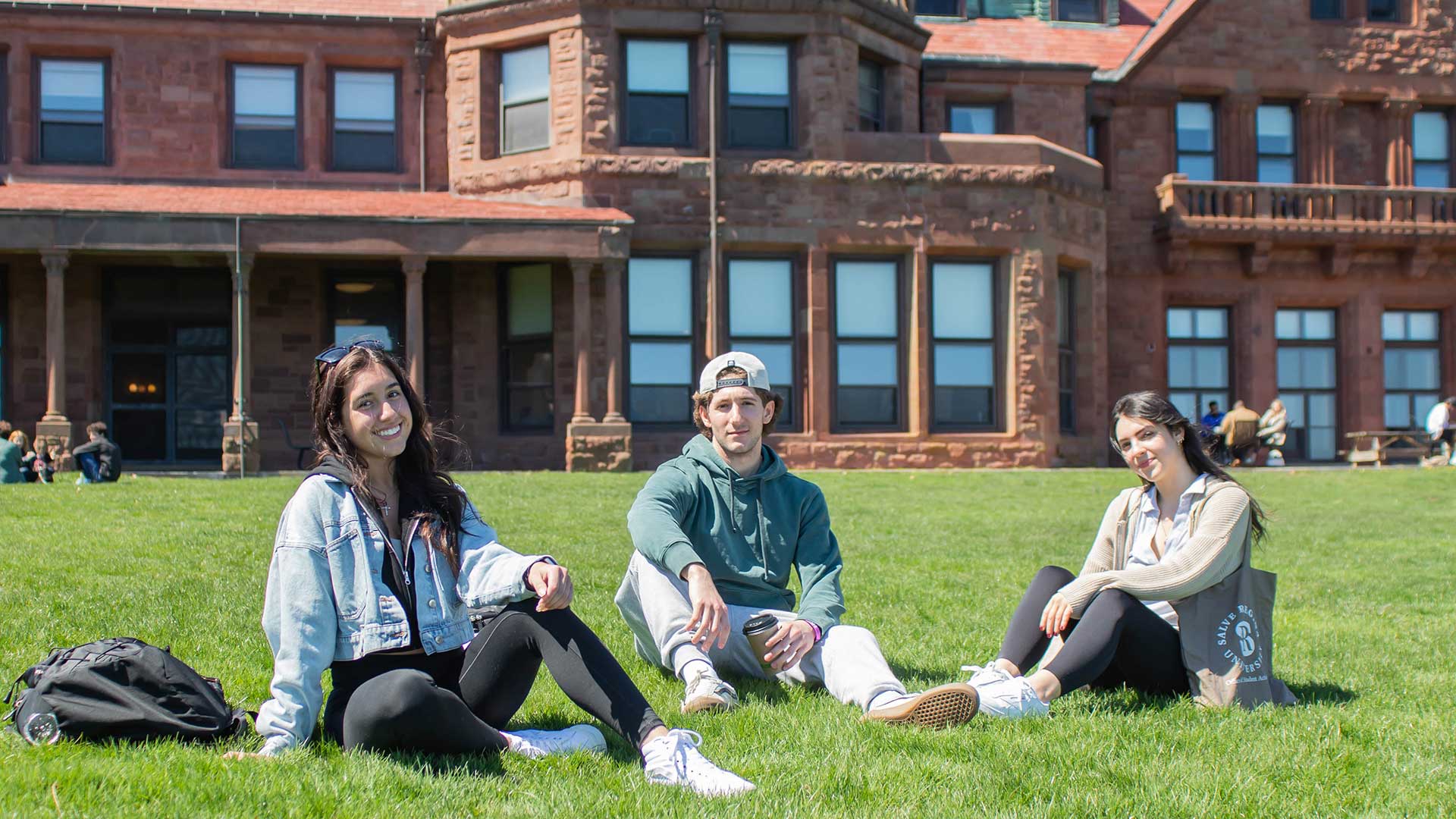 Congratulations Class of 2028 and incoming transfer students! We're excited to welcome you into the Salve Regina community. Take some time to celebrate your hard work and this important accomplishment.
This webpage for accepted students outlines important information about the steps you need to take to finalize your admission decision. We hope that the rest of your decision-making process will lead you to choose Salve Regina as the place you call home while earning a bachelor's degree.
Ready to Become a Salve Regina Seahawk?
If you've been accepted and have made your decision, please log in to your student status page to complete your enrollment deposit. If you need assistance, contact the Office of Admissions at (401) 341-2908 or admissions@salve.edu.
The deposit amount is $700 (or $300 for commuter students). As a reminder, enrollment deposits are applied to your tuition bill and your required housing damage deposit.
Financial Aid Resources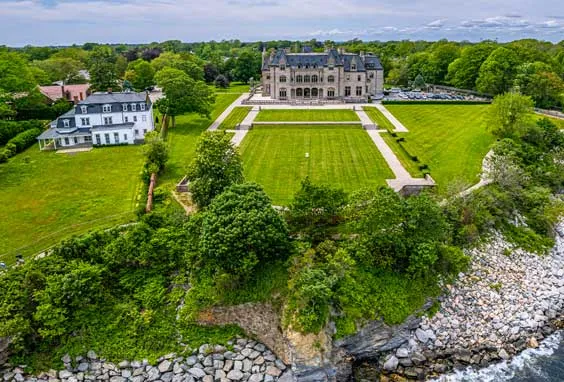 Accepted students should apply for financial aid as soon as possible by completing the Free Application for Federal Student Aid (FAFSA) before the priority deadline of March 1. The FAFSA for the 2024-2025 academic year will open in December – learn more about how to get started. Be sure to enter the Salve Regina school code: 003411.
Visit our financial aid webpage for scholarship information, important dates and additional resources. Admitted students and families who have questions about the financing process should connect with our financial aid counselors. Contact the office at (401) 341-2901 or financial_aid@salve.edu.
Connect With Salve Regina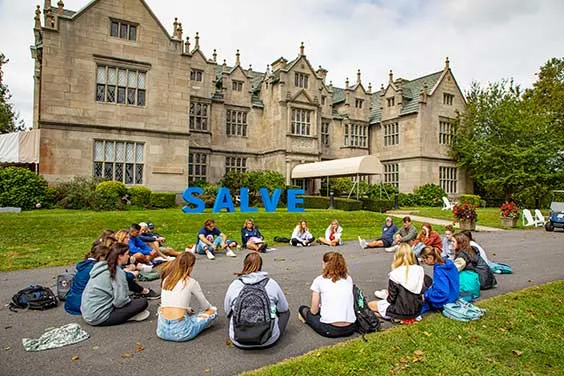 Salve Regina features a variety of opportunities for accepted students to find community and imagine themselves as a student here. In addition to the information found on your student status page, we provide personalized resources for students making their admissions decision.
Ready to see a 360-degree view of residence life as if you were standing in the room? View our video playlist to see both first-year and upper-level spaces. You can even toggle around to get the full effect.
Accepted students are encouraged to connect through our Instagram account for the Class of 2028, while families can find resources specific to them through our family community on Facebook.
Campus tour
Led by student ambassadors, our in-person tours explore our distinctive coastal campus and help students envision what their time at Salve Regina will be like. Please register to visit today.
Accepted student days
Led by members of our acclaimed faculty, these programs provide an enriching opportunity to experience your major. Additionally, you will see residence halls, eat lunch on campus and learn more about life at Salve Regina. Family members also follow specialized programming featuring academics, next steps and campus life. Accepted student days take place on Fridays throughout February and March. Registration for the program that corresponds to your major will open this winter on your student status page.
Class visits
Experience what it's like to be a Seahawk for the day with a schedule that is designed exclusively for you. It is required that you submit your request at least two weeks before your preferred visit date so we can line up a student host and create your individualized schedule. Class visits run from late January through April. You can find the registration for this program on your student status page.
Connections Day
Our largest accepted student event features faculty from all disciplines and a rotating schedule that allows you to see all that Salve Regina has to offer. This is a great opportunity to meet your future classmates or make that college choice official by submitting your deposit in person. Save the date for our 2024 program on Saturday, April 6.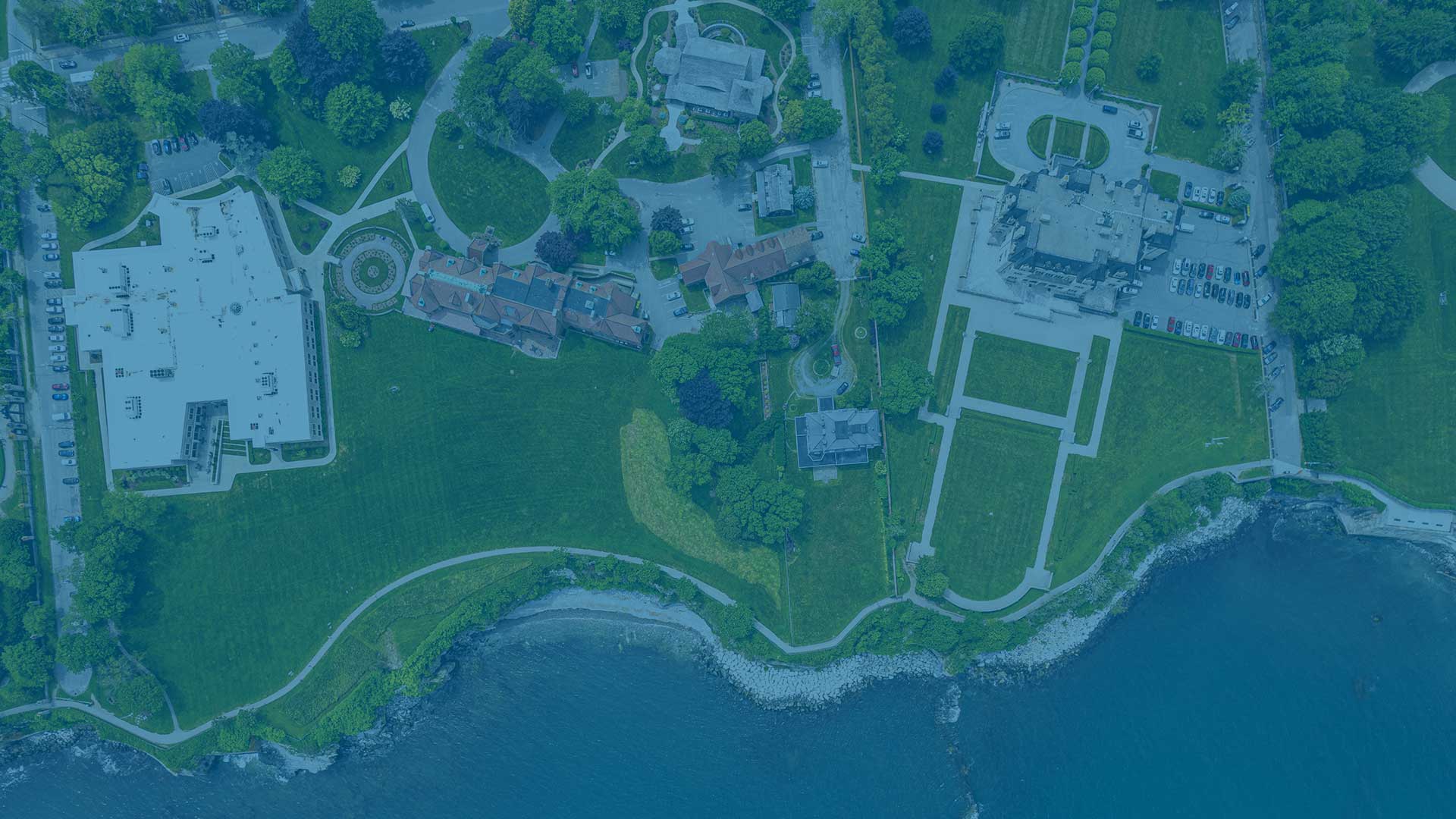 Meet With A Counselor
One-on-one meeting with your admissions counselor
Want to discuss the elements of Salve Regina that interest you the most? Have very specific questions about your future college experience? Sign up for a video chat or phone call with your admissions counselor. Find your school's representative here. 
One-on-one meeting with your financial aid counselor
Want to walk through your financial aid award so that you have a full understanding of your investment to earn a Salve Regina degree? Have questions that are very specific to you or your family? Set up a video chat or phone call with your financial aid counselor. Contact financial_aid@salve.edu or call 401-341-2901 to be in touch or speak with our financial aid experts at an upcoming in-person event.
Submit your deposit to Salve Regina
Once again, congratulations on your acceptance. The Office of Admissions is excited to welcome you into the Salve Regina community. When you are ready, we encourage you to submit your enrollment deposit. Log in to your student status page to complete this crucial step before May 1. Launch your future at Salve Regina!