Elementary Education and Special Education - Exceptional Opportunities
Elise Capozzi
Elementary Education and Special Education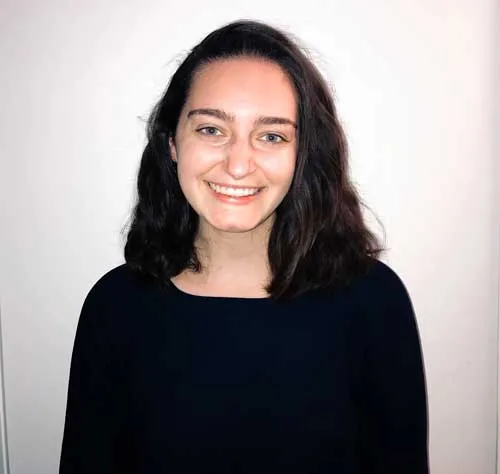 Elise Capozzi, a double major in elementary and special education, was drawn to the mission of the Council for Exceptional Children from the moment she was introduced to the organization during Club Rush as a first-year student. Now a senior and serving her second consecutive year as the chapter's president, she's on her own mission to introduce CEC's important work to many more across the campus community.
"Participation in CEC events is open to all students – the more the merrier," Capozzi said. "We love it when club members bring their friends to meetings and events. We primarily reach out to education majors but we have had members in the past who were majoring in something other than education such as anthropology and sociology."
Faculty in the education department instill within their students the importance of getting involved with organizations like CEC, which works to improve the quality of life for individuals with exceptionalities and their families through advocacy and programming. The council sponsors an annual Halloween dance for Salve's Best Buddies and Learning Unlimited participants, collaborates with SRU Dance to coordinate the Let Loose Dance Troupe and offers students networking and employment opportunities, among more.
"My involvement in CEC has given me a better understanding of organizations that advocate for individuals with disabilities," said Capozzi, who is also president of Best Buddies and serves as hospital and family relations director for SalveTHON. "These organizations allow families to work with professionals and meet other families who also have children with the same disability. It is important for educators to be familiar with these organizations in order to provide them as resources for families."
Once she earns her Salve education degree, Capozzi plans to enroll in a graduate program for literacy education, one that will include a paid internship in a school district. "I am interested in literacy because of its importance in education and the experience to work with students of all academic abilities in reading and writing," she said.