Mitrano conducts groundbreaking research to track micro- and nano-plastics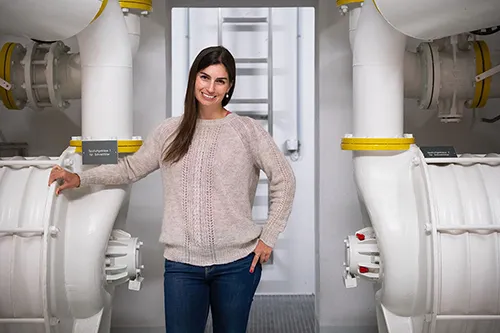 Denise Mitrano '08, who majored in chemistry at Salve Regina, is a geochemist and assistant professor at ETH Zurich in Switzerland whose research assesses the impacts of anthropogenic activities and particles on the natural environment. Most recently, her team has been focusing on how manmade plastic pollutes the environment.
Meschwitz awarded grant to study women's health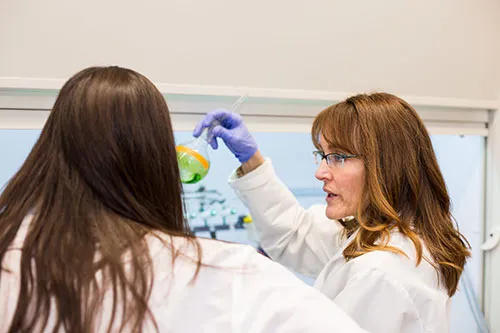 Dr. Susan Meschwitz, associate professor and chair of the Department of Chemistry, was awarded a $268,000 supplemental Rhode Island IDeA Network of Biomedical Research grant on women's health from the National Institute of General Medical Sciences of the National Institutes of Health. Her research project is titled "Targeting Quiescent E. coli for Prevention of Recurrent Urinary Tract Infections."
Izzo is first student to earn degree in chemistry and secondary education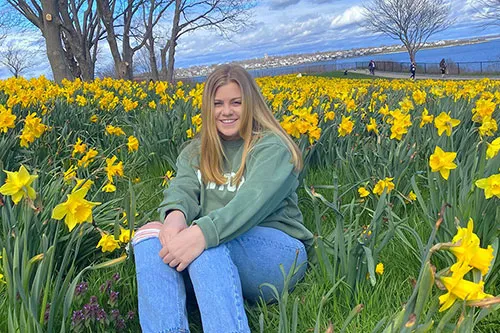 While many students choose a college based on its academic offerings, Salve Regina welcomed Grace Izzo with the intention of crafting a unique curriculum, and in 2021 she graduated as the University's first chemistry and secondary education major. Her decision to study education came from a desire to do something different with her passion for chemistry, and she has learned to channel that enthusiasm into teaching her students.
Ford wins competitive toxicology research award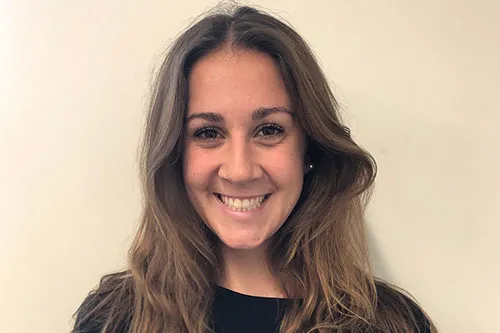 Lucie Ford was one of 21 student researchers from across the U.S. to win a competitive Pfizer Society of Toxicology undergraduate student travel award. Ford was recognized for her research on the adverse health impacts of per- and poly-fluoroalkyl chemicals that are found in many everyday household items such as frying pans, rain jackets, food packaging and stick-resistant products.