Minor in Applied Behavior Analysis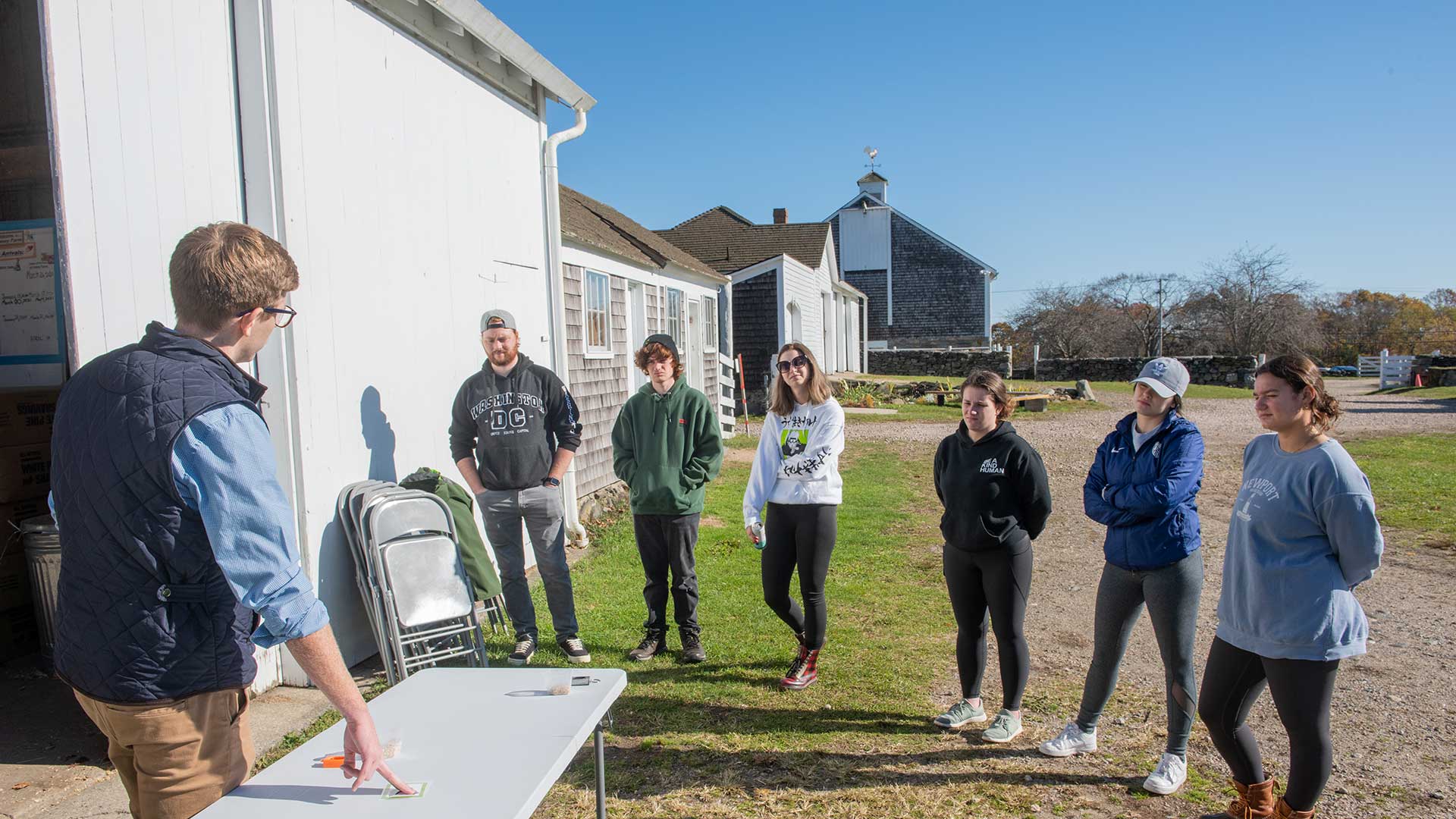 Applied Behavior Analysis
Salve Regina University's minor in applied behavior analysis provides students with the knowledge and skills necessary to help people with disabilities increase their autonomy and independence and to promote positive behaviors in communities, organizations and classrooms.
Make a Difference in the Lives of Others
Applied behavior analysis is an empirically based, effective treatment for children, youth and adults who are living with cognitive, emotional, physical and developmental challenges. It is one of the fastest-growing professional disciplines in psychology, providing career opportunities in a variety of educational and therapeutic settings.
Salve Regina's minor in applied behavior analysis is open to students from all majors. We encourage students to work closely with faculty to make the most of their education and to reach their fullest potential. Our rigorous academic focus and dedication to mercy values are invaluable to students interested in developing the skills and drive they need to prepare themselves for the challenge of becoming lifelong learners and to help others do the same.
Program Spotlight: Accelerated Master's Degree Program
Our 12-course master's degree in behavior analysis provides the coursework and practicum experience required to sit for the Board Certified Behavior Analyst (BCBA) certification exam. The program promotes a thorough understanding of behavioral science and prepares graduates for leadership roles in the field.
Undergraduate students who wish to pursue the accelerated master's degree program in behavior analysis are required to minor in applied behavior analysis. Students take four courses toward the master's degree in their senior year and follow a program-specific course sequence after the completion of their bachelor's degree.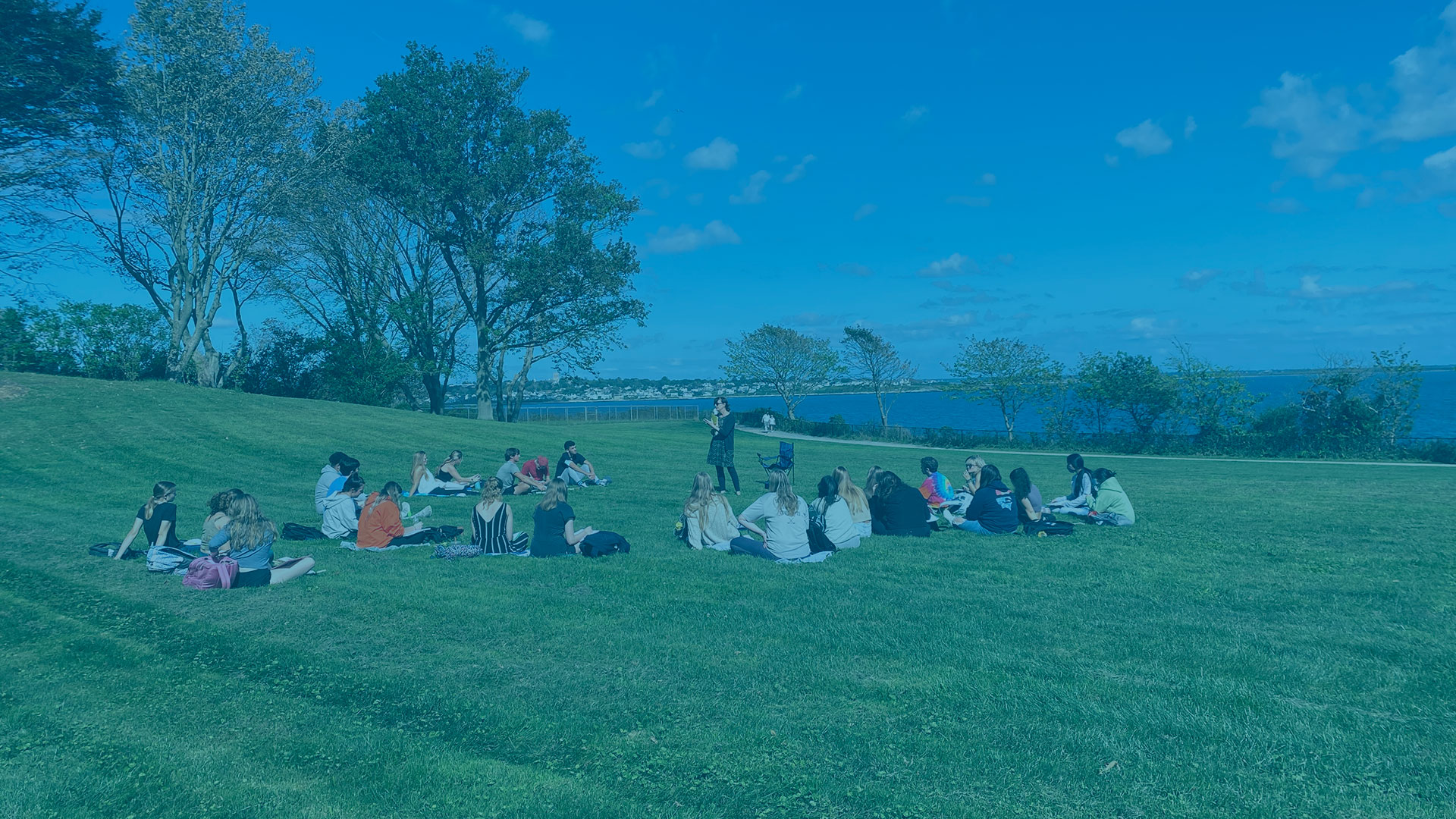 Our Faculty
Our supportive faculty take a personalized approach with students, nurturing the enduring values of honesty, hard work, altruism, dignity, respect and service. We guide students in becoming compassionate practitioners who are well trained to assist people with disabilities.
One of the fastest-growing areas in psychology, applied behavior analysis could uplift the careers of many human services professionals, including special education teachers, social workers, behavior technicians and clinical researchers.
Students who complete the minor are well prepared for careers where a background in applied behavior analysis is advantageous, including:
Behavior analyst
Child life specialist
Day care administrator
Drug counselor
Educational therapist
Elementary school teacher
Guidance counselor
Rehabilitation counselor
Resource teacher
School psychologist
Secondary education teacher
Social worker
Special education administrator
Vocational rehabilitation counselor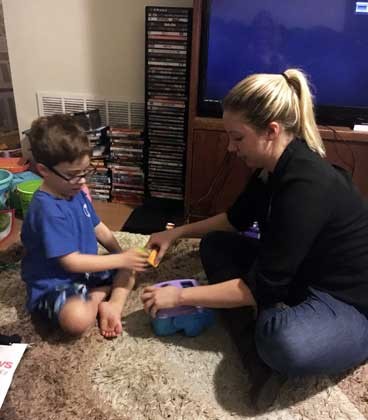 "My Salve Regina education gave me the tools and knowledge to make a difference in clients' lives. I can make better suggestions for changes or additions to my clients' treatment plans, and I am able to see the concepts and intervention strategies in action, being applied and making a difference."
Elizabeth Janick '17, '18 (M), behavior analyst, Momentum Inc.
Course Requirements for the Minor in Applied Behavior Analysis
6 courses | 18 credits
Required courses:
PSY210: Applied Behavior Analysis I
PSY220: Child Development
PSY320: Psychology of Learning and Behavior
PSY410: Applied Behavior Analysis II
SED211: Introduction to the Characteristics of Students with Exceptionalities
SWK120: Social Problems: Analysis by Race, Class and Gender
Psychology majors cannot count PSY320 or PSY410 as electives for the major.
Required courses for early childhood education or elementary education majors:
EDC220: Child and Adolescent Development and Theories of Learning
PSY100: Introduction to Psychology
PSY210: Applied Behavior Analysis I
PSY320: Psychology of Learning and Behavior
PSY410: Applied Behavior Analysis II
SED211: Introduction to the Characteristics of Students with Exceptionalities