Education - Alumni Success Stories
Alumni Success Stories
Education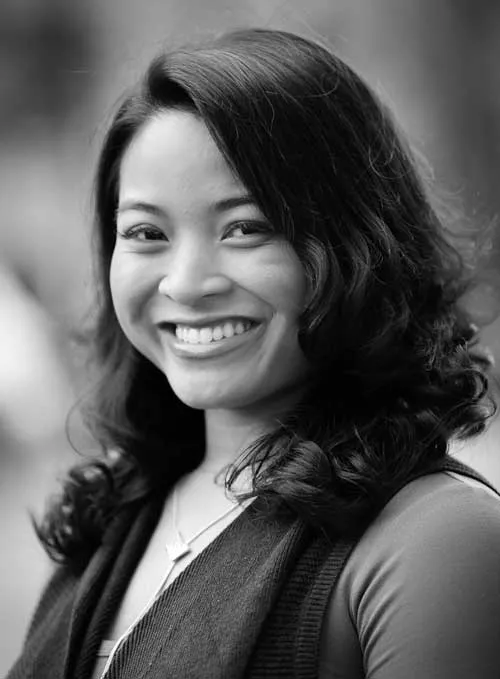 Ok is currently a regional recruitment manager for City Year, an education-based nonprofit organization that focuses on decreasing the nation's high school dropout rate. She recruits young adults between the ages of 18-25 who are looking to serve as mentors and tutors to young students in elementary, middle and/or high school that identify struggles in the areas of attendance, behavior and coursework performance.
"Salve opened up conversations surrounding 'self' and its purpose in this world," Ok said. "In one of my courses, What It Means to Be Human, my professor emphasized that the world is bigger than and beyond any human being and it is our mission to find our meaning in it."
Ok said this lesson has translated into her career, as she currently strives to change the world, starting with her community first. "I am, and have been since the age of 12, an advocate of social justice and currently work to recruit agents of change," she said. "I am thankful to have been challenged and reminded to think beyond myself during my undergraduate career as a secondary education major at Salve."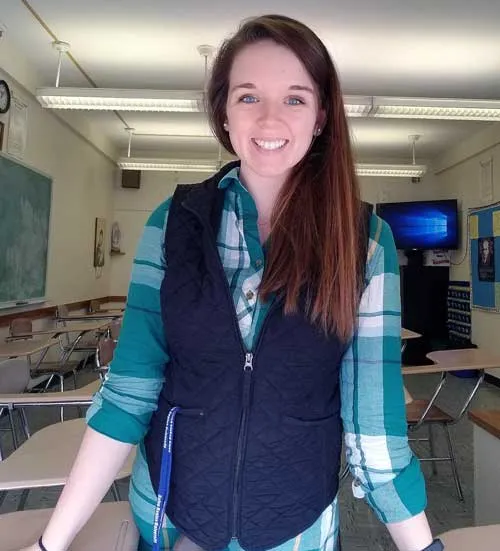 A double major in secondary education and Spanish, Roussin teaches various levels (from basic up through honors) of Spanish at Bishop Hendricken High School in Warwick, and also assists with the school's One Act theater productions.
"I absolutely love the community that is Hendricken," she said. "The faculty and staff are so kind and helpful and the students are bright, talented and a great joy to be around."
Roussin said that her time studying abroad in Argentina gave her a passion for the language and various cultures of Spanish-speaking countries, and that her student teaching helped her to shape and develop skills that allow her to share knowledge in an accessible manner with students at all levels.
"I believe the fact that Salve puts its education majors into the field starting their freshman year is paramount, because it allows for us to see all types of students, all types of schools, how children grow and how we ourselves grow as well," she said.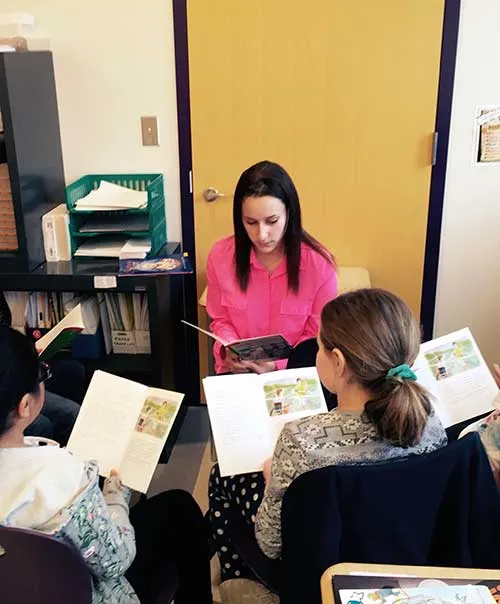 Royce, who double-majored in elementary and special education, plans to combine her love for teaching while working toward a degree in law so she can become a stronger advocate for those children whose voices go largely unheard.
She is attending Suffolk University Law School while working as an early childhood teacher at Over the Rainbow Nursery School in Framingham, Massachusetts, where she has been teaching since 2013. Certified as a teacher for infants and toddlers, Royce reviews and develops weekly curricula that reinforces developmentally appropriate content and skills, and regularly communicates with families about their children's accomplishments and concerns.
During her junior year at Salve, Royce worked in the Personal Assistance Services and Support (PASS) program at Looking Upwards, where she was matched with a 14-year-old boy diagnosed with Down Syndrome. She worked directly with the family to provide appropriate care and supervision while focusing on and reinforcing goals and skills dictated by the youth's PASS plan.
"As a teacher, the responsibilities do not stop at writing lesson plans or grading papers," Royce said. "I came to know these students, their strengths, what made them laugh and their struggles. I saw firsthand what some of these children went through and how their home lives could affect their ability to succeed academically. By pursuing a law degree, I hope to be able to advocate for, protect and open the doors for these children to live the most fulfilling life."