Student and Peer Wellness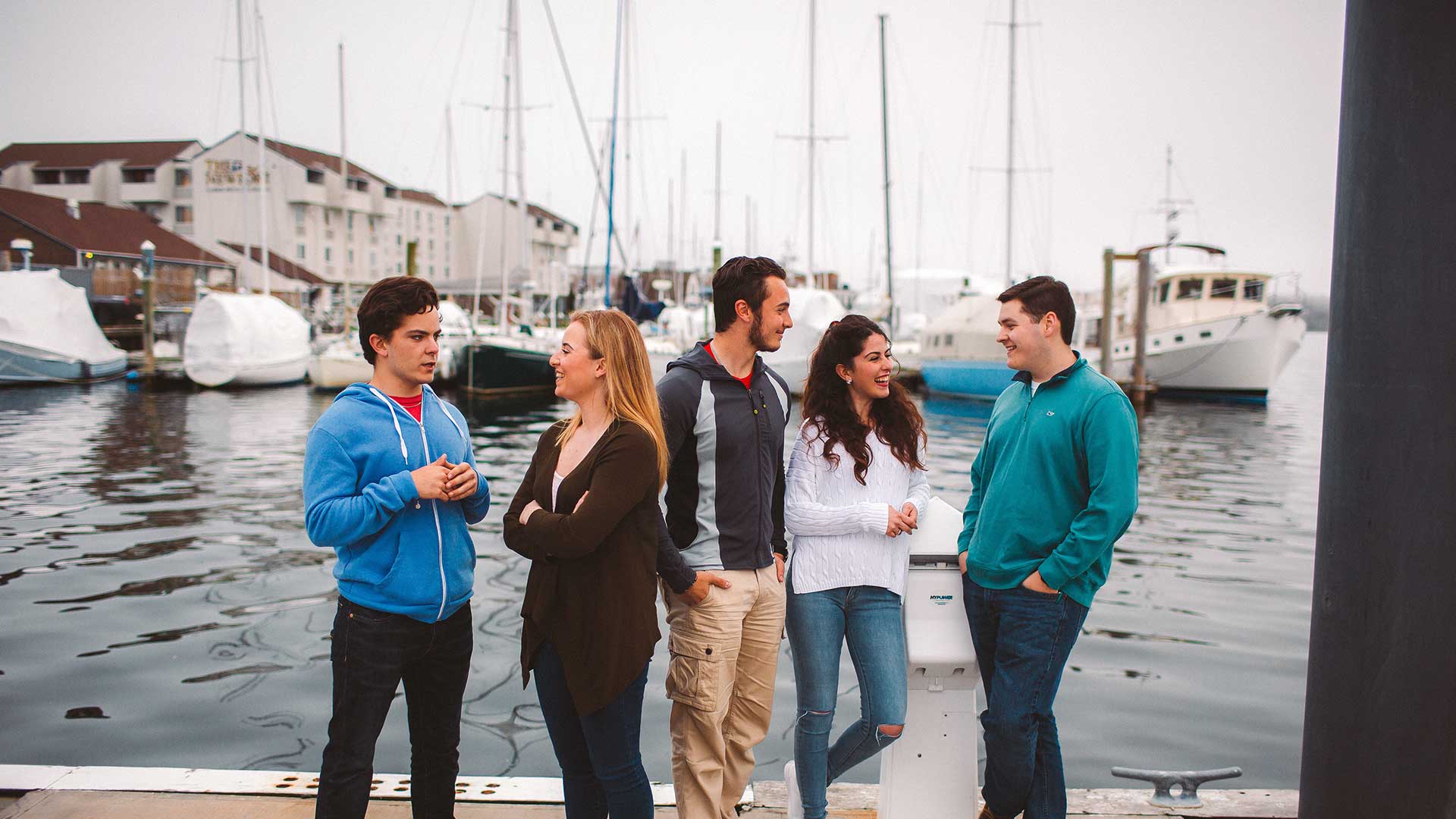 Health and Wellness
Dean of Students
Salve Regina is committed to creating an environment that supports the health, safety and well-being of all students. We embrace the tenets of our mission to impart and expand knowledge, develop skills and cultivate enduring values. Through evidence-based and theory-driven strategies, initiatives and programs, we promote individual growth, cultivate a community of advocates, and create an environment that embraces wellness.
Health Education and Prevention
The health education and prevention program focuses on promoting individual growth, cultivating a community of advocates, and creating an environment that embraces wellness. Meet a peer wellness educator at a Wellness Wednesday activity to learn about a new wellness topic each week and develop new wellness skills. Join us for a wellness advocacy training or workshop to learn how you can use bystander intervention strategies to be a positive member of the Salve Regina community. Take part in Saturday Night Sober for weekend fun and advocacy events to raise awareness for wellness support.
There are many ways to get involved with health education and prevention. Stop by the wellness room, follow us on Instagram or email wellness@salve.edu to learn more.
New Student Education
Before arriving on campus, all new students complete two virtual learning activities. AlcoholEdu and Sexual Assault Prevention are offered through Vector Solutions and communications about the program are sent to students' salve.edu email addresses. These self-paced, interactive learning activities allow students to explore critical issues, reflect on personal decision making, and learn about the policies and expectation that shape the Salve Regina community.
These trainings open Aug. 1 and are due the week prior to New Seahawk Orientation. Please email wellness@salve.edu with any questions.
ScreenU
ScreenU is a tool that provides personalized feedback about your alcohol, cannabis and/or prescription drug use. This resource can help you identify if you are experiencing any negative effects from your substance use and provide ways for you to keep yourself and your friends safer. All responses are anonymous, and your individual results will not be reported to anyone.
Wellness Resources