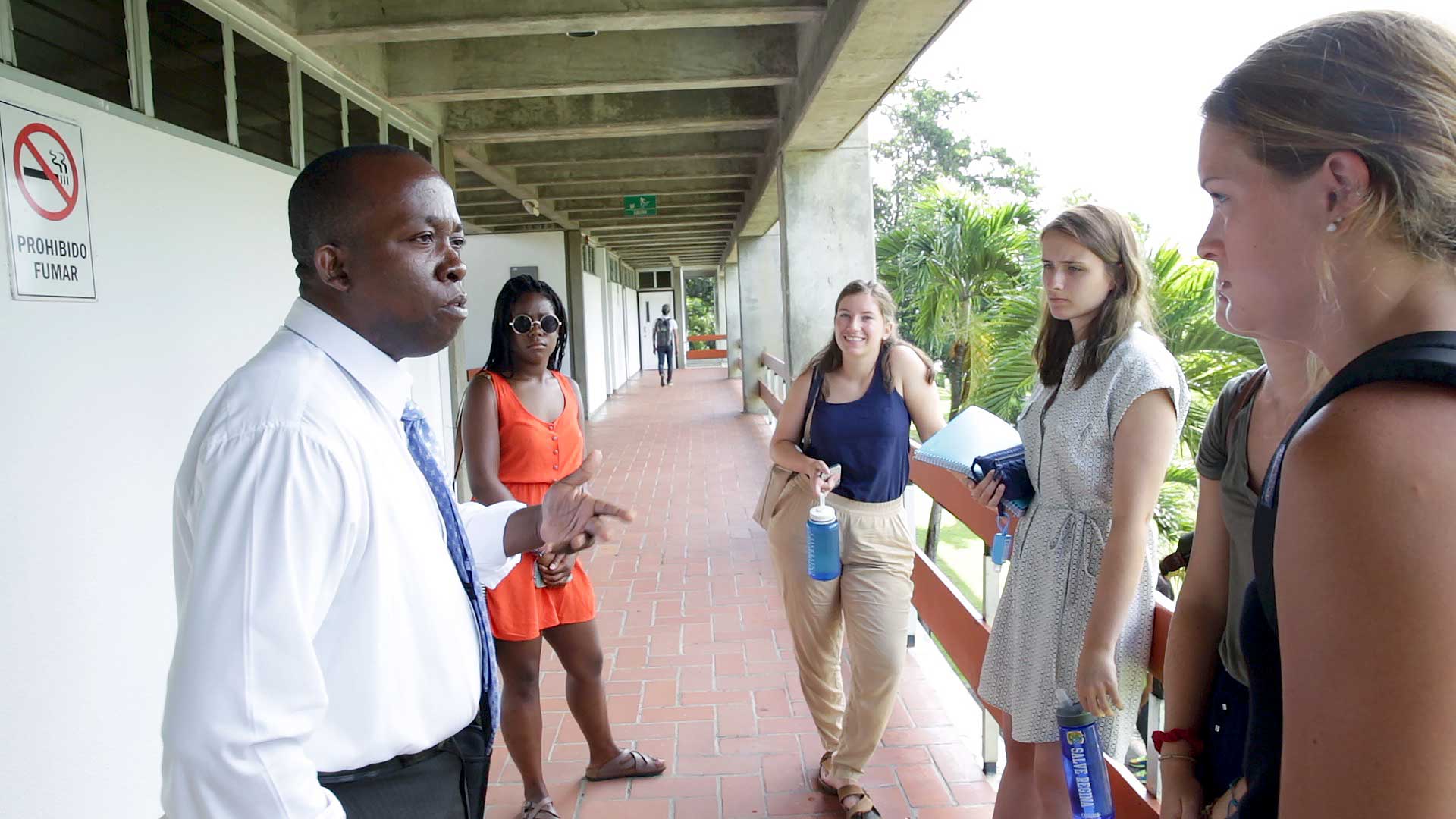 Spanish for the Health and Service Professions
Designed to complement majors such as administration of justice, healthcare administration, nursing and social work, our minor in Spanish for the health and service professions prepares students to effectively communicate with diverse populations in the workplace.
Seek New Experiences
Our program provides students with the appropriate, field-specific vocabulary and skills necessary to use Spanish in the workplace and develops sensitivity to cultural differences among Hispanic groups living in the United States.
In addition to courses on Spanish language, culture and literature, our students complete a summer study abroad program in the Dominican Republic. Based primarily in Santiago, the nation's second-largest city, the eight-week experience includes homestays in family homes or apartments, coursework exploring the culture and society of the Hispanic Caribbean and service at community organizations serving the city's poor and challenged communities.
Following their summer in the Dominican Republic, our students join the University's Language House living learning community in order to maintain the language skills acquired during their experience abroad.
Program Spotlight: Immersed
 This is a very unique resource that Salve has developed. It's really incredible that not only do you learn and have time for your classes, but you get to be immersed in the culture of a different country. 
Elizabeth Maher, nursing major, Spanish for the health and service professions minor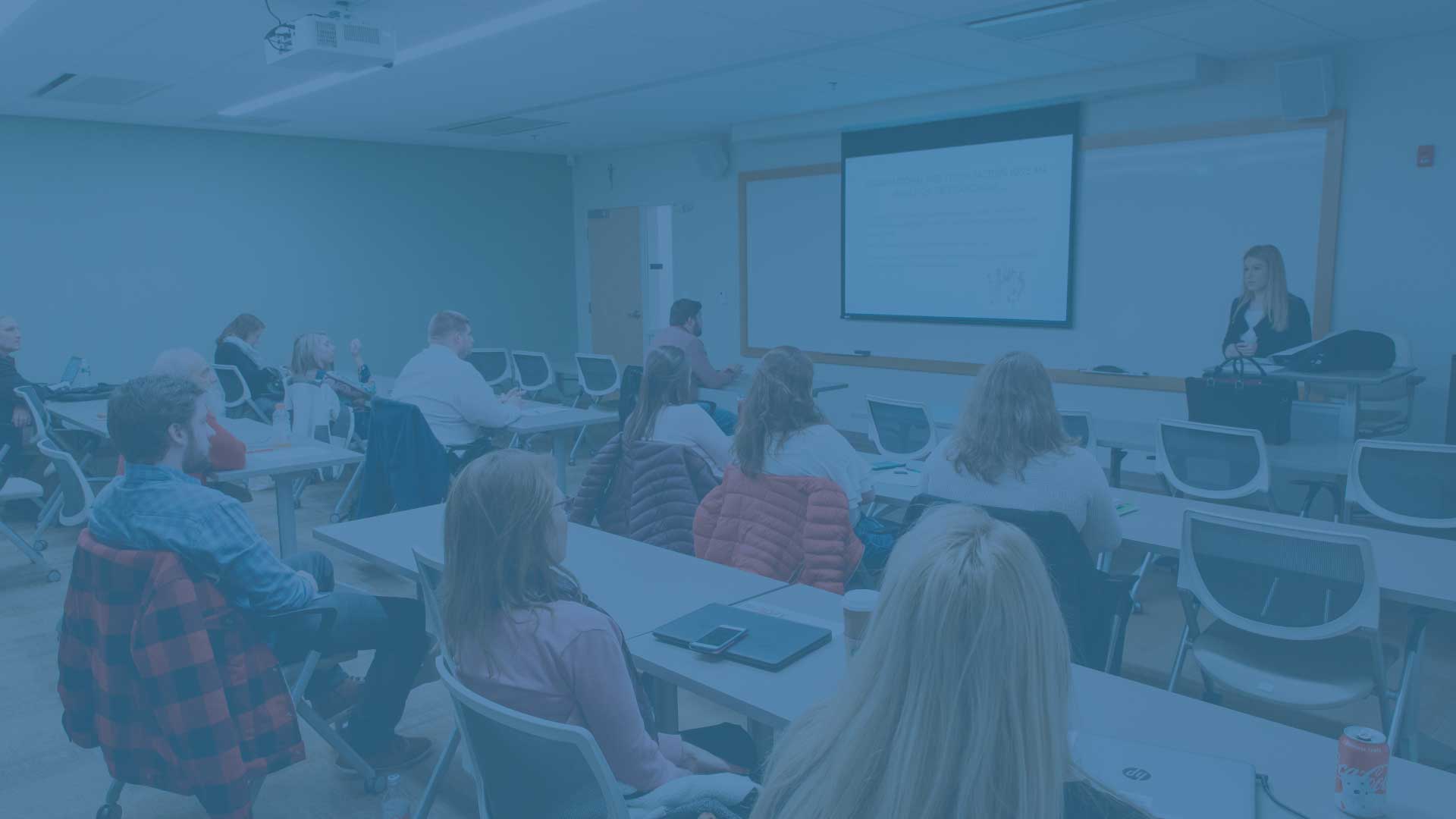 Our full-time faculty specialize in French, Spanish and Italian language and culture and are supported by additional faculty who teach Arabic, Chinese, German and Portuguese, among others. In addition, we routinely welcome visiting professors from countries such as France, Spain and Venezuela through the Fulbright Foreign Language Teaching Assistant Program.
The largest minority population in New England and most major American cities is Hispanic/Latino, and the largest immigrant groups within that population come from the Hispanic Caribbean. Knowledge of these distinct cultures enhances our students' ability to support and service their constituencies in their future careers.
Administration of justice: Our program is beneficial for graduates pursuing careers in law enforcement or corrections, including jobs as crime scene investigators, probation officers, FBI special agents, paralegals, criminal justice professors or police detectives.
Healthcare administration: Our program complements a variety of business careers within the industry, including the management and coordination of health services in clinics, hospitals, nursing homes, assisted living centers and more.
Nursing: In addition to the traditional hospital environment, our program benefits graduates working in community or complementary health, disaster response, domestic violence intervention, faith communities, family practices, the military, quality improvement, refugee camps, research, rural health and substance abuse intervention.
Social work: Our program is ideal for graduates who are beginning generalist practice with individuals, families, groups, organizations and communities. Areas of specialization may include child care agencies, crisis intervention programs, family preservation programs, foster care and adoption, nursing and rehabilitation settings and youth diversion programs.
Minor in Spanish for the Health and Service Professions
7 courses | 19 credits
Recommended course sequence for the minor.
Required courses:
SPA208: Spanish for the Professions
SPA320: Hispanic Issues
SPA323: Contemporary Caribbean Life: Total Immersion (offered in the Dominican Republic)
SPA325: Community Partnership: Theory and Engagement (offered in the Dominican Republic)
Students choose three additional courses in Spanish language, culture or literature. PTG201: Portuguese for Spanish Speakers is also available as an option in conjunction with this minor.