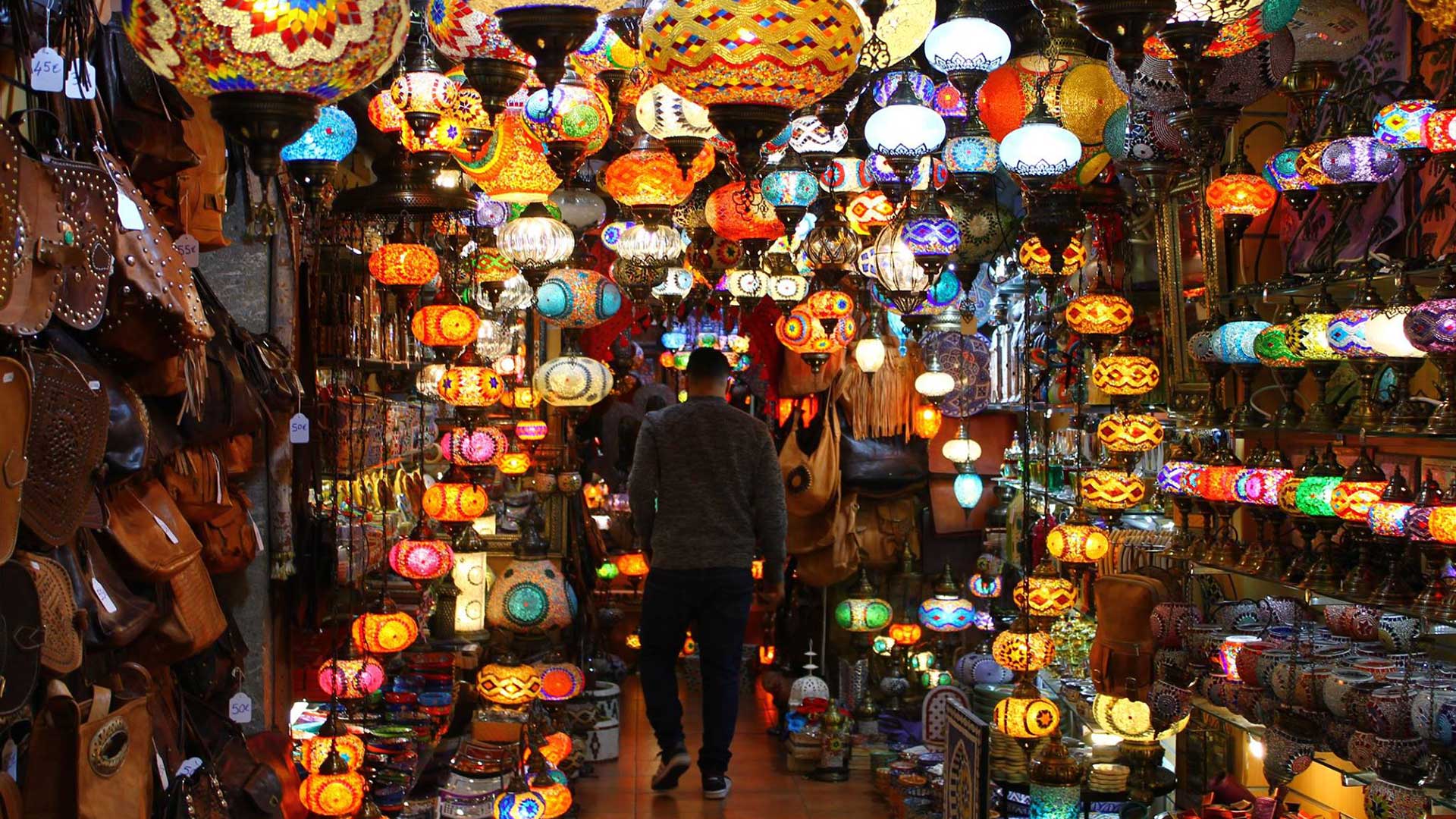 Spanish is the second-most spoken language in the world, trailing only Mandarin Chinese, and is the official language of 20 countries. Salve Regina University's bachelor's degree in Spanish allows students to develop their linguistic skills while gaining an appreciation for the cultures, civilizations and literature of the Spanish-speaking world.
Seek New Experiences
Salve Regina's program immerses students in the Spanish language, allowing them to master their speaking, reading and writing skills. Additional coursework explores the heritage and traditions of Spanish-speaking countries and promotes understanding between individuals and nations.
We encourage students to seek new experiences that lead to proficiency in the language, exercise their responsibilities as global citizens and promote meaningful cross-cultural exchange. Students who major in Spanish spend at least one semester studying in a Spanish-speaking country, and internships abroad are supported wherever possible.
With just 11 courses required for the major, students have excellent opportunities to combine their study of Spanish with programs such as global studies, healthcare administration, political science, psychology or social work. Students who are interested in teaching Spanish are encouraged to consider Salve Regina's world languages education program, which prepares them to apply for Rhode Island teacher certification for grades K-12.
Program Spotlight: Conquering Climate Change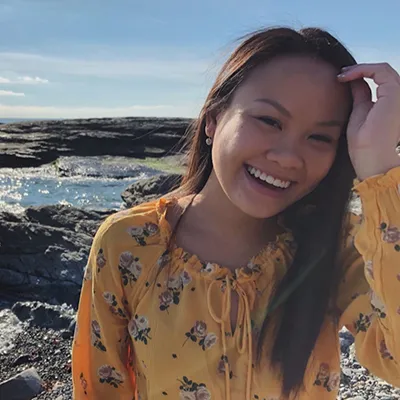 Tian Quinn, who is double majoring in global studies and Spanish and minoring in English communications, is creating a bilingual children's book about climate change as part of her study abroad program in Bolivia. Quinn is working with Kids Books Bolivia to research and write her book, which will be made available to children for free or at reduced cost.
As part of her independent research project about climate change, Quinn is volunteering at a bee farm that produces organic products and emphasizes the idea of sustainable living versus exploiting natural resources.
I hope to understand how climate change and human action are changing the relationship of bees in nature. Afterwards, I will be turning my research into a children's book, working closely with Kids' Books Bolivia where I will be writing in both English and Spanish as well as drawing the illustrations myself.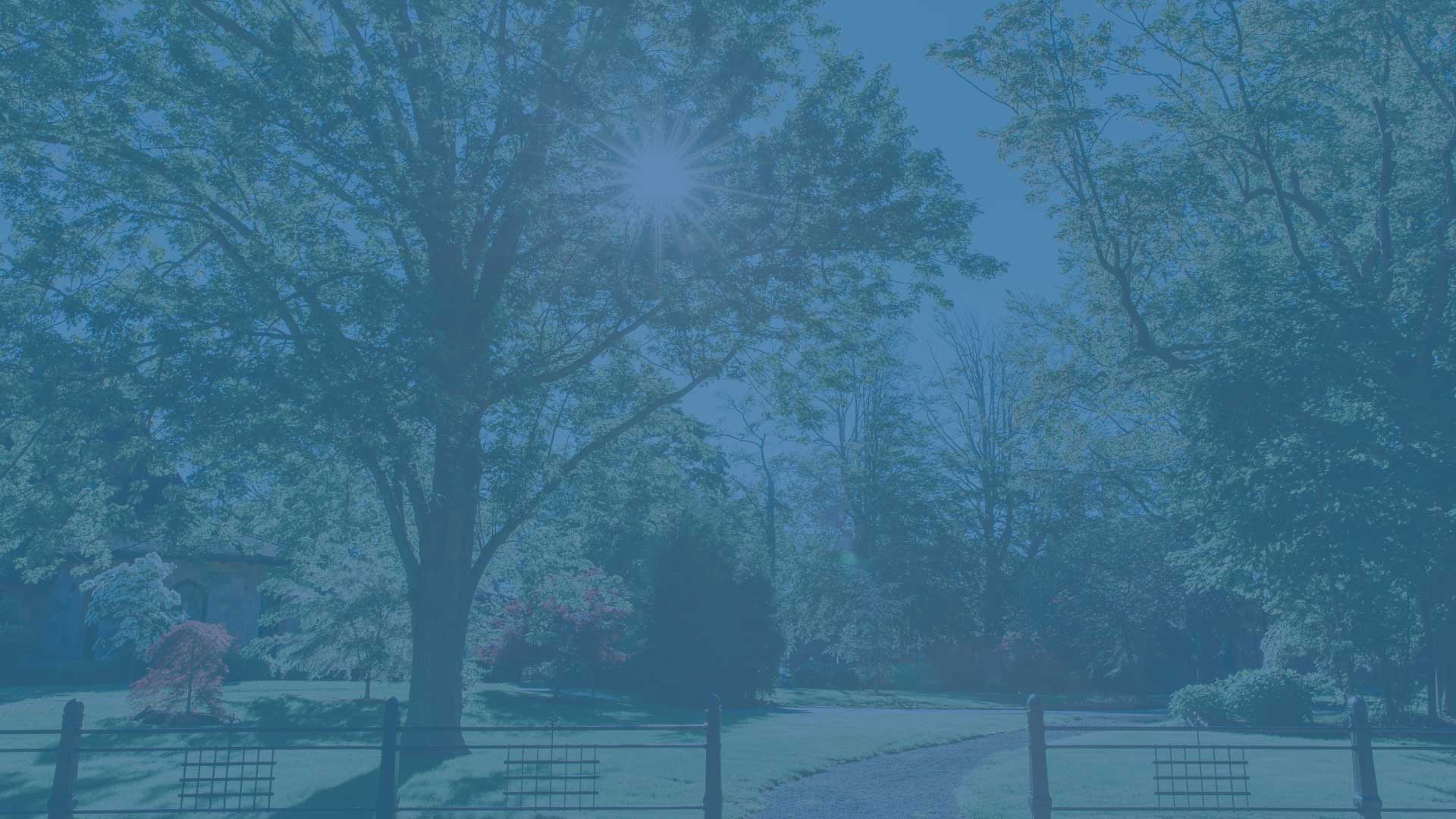 With experience living and studying in countries around the globe, our full-time faculty specialize in French, Italian and Spanish language and culture. We are supported by additional faculty who teach languages such as Arabic, Chinese, German and Portuguese, and we routinely welcome visiting professors from countries such as France, Spain and Venezuela through the Fulbright Foreign Language Teaching Assistant Program.​
There are more than 400 million native speakers of Spanish worldwide and more than 37 million U.S. residents speaking Spanish as their first language, making proficiency in the language a desirable asset for careers both at home and abroad.
Our recent alumni are pursuing careers and advanced degrees in fields such as:
Health care
Hospitality industry
International marketing
Journalism
Nonprofit organization
Diplomat
FBI agent
Foreign service officer
International business executive
International development worker
International relations specialist
Peace Corps volunteer
Program Spotlight: Gilman Scholarship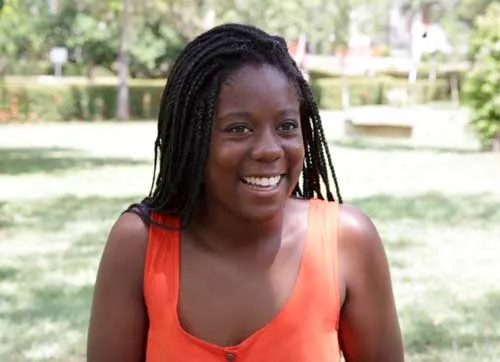 Sponsored by the U.S. Department of State, the Benjamin A. Gilman International Scholarship Program aims to broaden the student population that studies abroad by supporting undergraduates who might not otherwise participate. Recent Salve Regina recipients have studied in St. Petersburg, Russia; Sippy Downs, Australia; and Santiago, Dominican Republic.
 The Gilman scholarship made it possible to take the next step in achieving my goal of becoming fluent in Spanish by the end of my journey at Salve. Without it, this experience would have not been feasible for my small family and me. 
Taelor Washington '19, marketing major, Spanish minor
Major in Spanish (B.A.)
11 courses | 33 credits
Required courses (may vary based on language placement):
SPA205: Intermediate Spanish I
SPA206: Intermediate Spanish II
SPA241: Communication and Cultures I
SPA242: Communication and Cultures II
SPA305: Spanish American Cultures and Civilizations
SPA306: Spanish Culture and Civilization
SPA311: Masterpieces of Spanish American Literature
SPA312: Masterpieces of Spanish Literature
SPA450: Capstone
Students take additional Spanish electives at or above SPA245 to reach the 11-course requirement, with at least one course at or above SPA399. Students are required to take at least one Spanish course during their senior year.
Minor in Spanish
6 courses | 18 credits
Required courses:
SPA205: Intermediate Spanish I
SPA206: Intermediate Spanish II
SPA241: Communication and Cultures I
SPA242: Communication and Cultures II
Students choose one of the following:
SPA305: Spanish American Cultures and Civilizations
SPA306: Spanish Culture and Civilization
SPA322: Contemporary Hispanic Life: Total Immersion
Students also take one elective course in Hispanic literature.