Seahawk Alumni/Parent Ambassador Program

Seahawk Alumni/Parent Ambassador Program
The Seahawk Alumni/Parent Ambassador Program is a dynamic team comprised of generations of Salve Regina family members with the goal to support the University and its mission. Each ambassador has a different reason for loving the University, and telling his or her story is what perpetuates the feeling that Salve Regina is a great place to call home.
Through the training that is provided, ambassadors will be comfortable providing basic information about Salve Regina to prospective students and families. Ambassadors are also encouraged to share stories about their experience or those of their friends, family or classmates. Ambassadors should receive training prior to attending an event or other engagement with families on behalf of the University.
The Seahawk Alumni/Parent Ambassador Program has three goals:
To provide pertinent information and experiences to inquiring students, applicants, admitted students and enrolled students and their families.
To build local connections with prospective students and families in an effort to increase the percentage of competitive students who consider and ultimately enroll at Salve Regina.
To offer support to the University's undergraduate admissions staff.
The most important thing to remember when you represent Salve Regina is to have fun. Families love to hear about your experiences, and as alumni and parents it's fun to share what we love about the University.
Throughout the year, high schools and other organizations host college fairs all over the country (and the world!). College fairs are a chance for students and their families to come and meet representatives of different universities and ask questions about the school and their admissions process. As a volunteer at a college fair, you don't need to be a Salve expert, we just ask that you share your story with prospective students. We will send you in advance materials you can give out at these events that include the answers to most of the numbers or statistics a student might ask about. Although many volunteers worry they will not be able to answer every question, you can always direct students to the website or their admissions counselor and it is the impression you leave that is far more valuable and memorable for students and families.
College fairs can be covered independently or you can attend with a counselor or another volunteer in your area. We provide college fair training prior to your fair as well as our training manual that prepares you with answers to frequently asked questions and college fair etiquette.
Attend Student Receptions
We offer receptions, typically in the spring, to welcome admitted students to the Salve Community. This is a critical time in a student's decision making process as they determine where they will be enrolling for the fall. It is an opportunity for you to come and meet incoming students, as well as connect with other members of our staff and alumni network. As the dates are confirmed, we will share them with volunteers who can then RSVP to attend these regional receptions if available.
We use postcard campaigns as another way to reach out to our prospective or admitted students. For instance, in the spring, volunteers might write congratulations cards to admitted students in their area or who have shared academic or involvement interests. We provide the materials for these campaigns including examples.
Call campaigns are also typically done in the spring as a way to welcome students and families and help them with the decision making process. Now that a student has been accepted, it is valuable for them to hear firsthand what the Salve experience is like. They will also probably have questions regarding campus life and our community. This is a great opportunity to make a connection with an admitted student who may join the Salve family. We generate call lists for alumni and parents of current students and we can usually focus your outreach by major, region, sport, etc. if the calling volunteer would prefer.
Alumni/Parent Volunteer Coordinators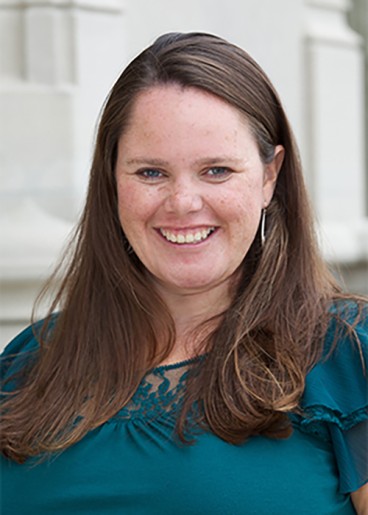 Stephanie Dupuis
Associate Dean of Admissions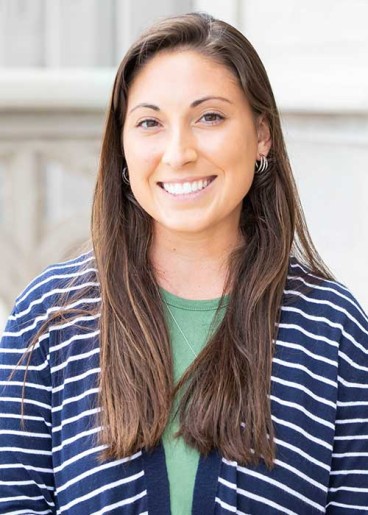 Caitlyn Rubino
Admissions Counselor