Ruggles and the PAWS Program

Ruggles and the PAWS Program
Salve Regina's Pawsitive Alliance With Students (PAWS) program is designed to strengthen relationships among our campus population. Through community engagements and open lines of communication, students are empowered to play a role in creating and maintaining a safe and secure learning environment.
Central to the PAWS program is Ruggles, the newest member of our Safety and Security team. As the University's first community resource dog, Ruggles is specially trained to engage with our students across campus.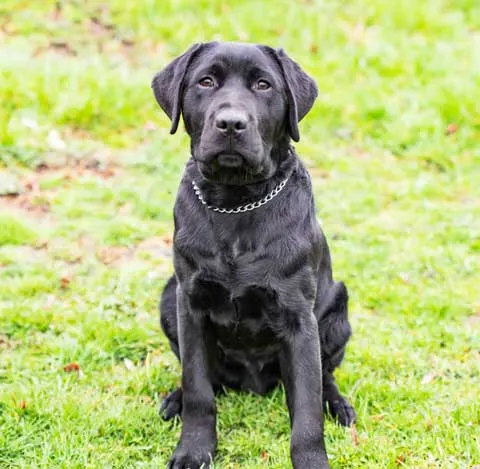 Hello to all Salve Regina students! I'm a purebred Labrador retriever named Ruggles, and I'm so proud that I was chosen to be your community resource dog
I live in Tobin Hall but you'll see me all over campus – I love to attend special events and athletic competitions or just take a stroll through the residence halls. Maybe you'll have some treats for me in your room?
My most important job is supporting you when you need it most. If you're stressed or anxious, or just going through a hard time, I'll be there for you. A hug from a furry friend like me is usually very soothing! I'm also specially trained to help calm people during difficult situations so that my handlers in Safety and Security, Michelle Caron and Jim Motta, can provide professional assistance.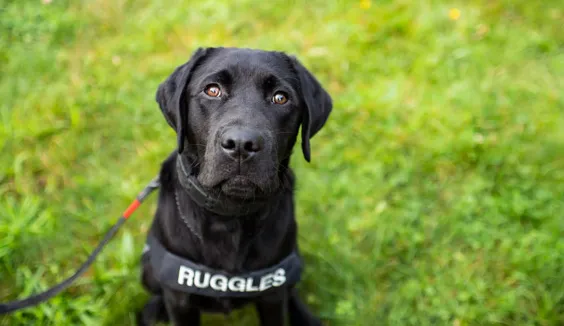 Make a Date With Ruggles
Want me to come to your event? I love to chase any kind of ball, so I would be a blast at your next tennis match or soccer game. How about your student bonfire or barbecue? Food is my favorite. Homesick? Stressed? Just want to cuddle? I'm up for that too! Find a time that works and book a date with me and my handlers. No swiping right involved.
Send a Letter From Ruggles
I love to get mail and I bet your favorite resident student or colleague does too. Want me to brighten their day? Request a letter from me! When I'm in the office, I spend my time hand-writing (OK, paw-writing) letters to my friends. Want to know the best part? If I'm not busy playing catch or chasing squirrels, I will personally deliver my letter directly to their residence hall or office.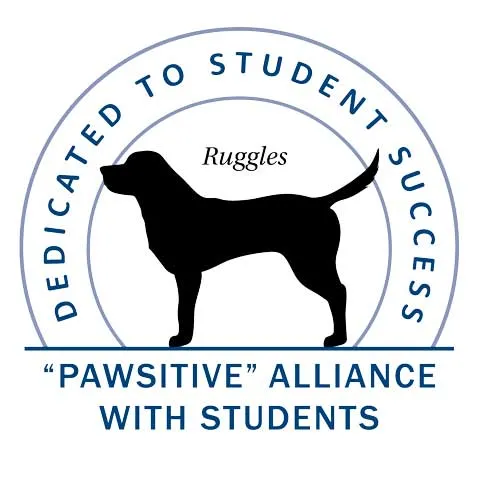 Community security officer program
Throughout the academic year, two safety and security officers on each shift are permanently assigned to designated areas of campus, allowing students to interact with the same officers every day. These officers participate in New Seahawk Orientation, assist with move-in days, attend events throughout the year, respond to calls for service during normal patrol duties, attend residence hall meetings and spend time getting to know students. Through consistency in service and response, our officers create a space for positive interactions and build meaningful relationships with students while also providing life skills and safety training.
Community safety programs
The Office of Safety and Security offers classes and trainings that focus on a variety of safety skills and life skills. Ruggles and our Safety and Security team offer training in conflict avoidance and de-escalation skills, women's self-defense training (RAD), violent intruder response training (ALICE) and CPR/AED training, along with opportunities for open dialogue, in which students can casually meet with members of the Safety and Security team over a cup of coffee. Additional programs focusing on life skills may include basic vehicle and bicycle maintenance and reiki certification.