Music, Theatre and Dance - Alumni Success Stories
Alumni Success Stories
Music, Theatre and Dance
Theatre Arts: Rebecca Bertrand '08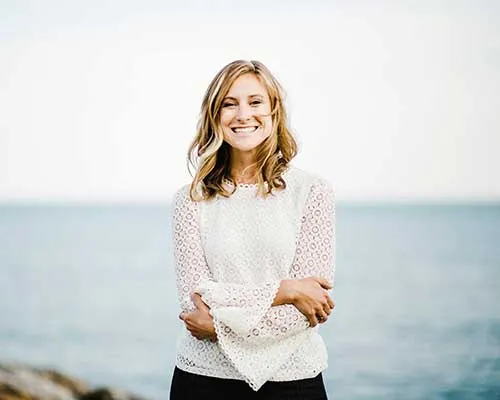 As an undergraduate majoring in cultural and historic preservation, Bertrand fell in love with Newport's history and architectural heritage before leaving New England for a time to pursue her master's degree at the University of Delaware's Winterthur Program in American Material Culture. She then embarked on her career as an arts administrator and fundraising professional at various organizations, including the Newport Restoration Foundation, the Peabody Essex Museum, the Sandra Feinstein-Gamm Theatre and the Newport Art Museum.
Now at the helm of newportFILM, a year-round documentary film series that features emerging and established filmmakers, Bertrand's experience as a theatre arts minor continues to come into play each day as executive director. "Thanks to Salve, I made countless professional contacts who I interact with on a daily basis in my work running a nonprofit in Newport, I'm a confident public speaker, and am never afraid of a challenge," she said.
Since Bertrand joined newportFILM in 2015, the nonprofit has become increasingly popular, drawing large crowds to a variety of Aquidneck Island venues ranging from Salve Regina's Ochre Court lawn to the Newport International Polo grounds and Rose Island in Newport Harbor. When Bertrand took over as executive director in 2017, it was with the full support and confidence of the board that her leadership and vision would bring the organization to the next level.
Though her career has taken her into the world of documentary films, Bertrand continues to enjoy the theater and serves on the board of Striving Artists Theatre Company, which was founded by Salve Regina graduates Mary Beth Luzitano '06 and her brother Gregory Luzitano '03. "The theater department helped shape my academic and professional life in more ways than I could have ever anticipated," she said. "On a personal note, the individuals in the department were always more like family than friends or classmates - a decade later, we're still as close as ever."
Music: Simone Cardoso '17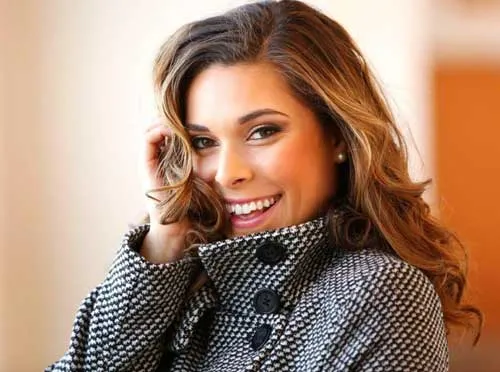 Poised to release her debut solo album, Cardoso has been passionate about music for as long as she can remember. She started private voice lessons at age 5, supplementing her skill set with lessons in piano and guitar, and honing her performance skills by working with numerous musical theater corporations as well as regularly competing in regional and national vocal and dance competitions.
She pursued a music education degree at Salve "so that I can collaborate with students to allow them to grow as musicians, classmates and human beings through the understanding and application of music."
A former member of The Varsity Girls, which she joined at age 14, Cardoso has performed for thousands of fans, including former President Barack Obama. She has shared the stage with many stars, including James Taylor, Keith Lockhart and The Boston Pops, Big Time Rush, Cody Simpson, New Boyz, Jessie J and LMFAO. She is also an official partner of the New England USO and has performed at military troop homecoming ceremonies as well as at the Walter Reed Army Medical Center in Washington, D.C. for wounded U.S. troops.
Through her music, she longs for the chance to relieve the burdens so many carry and give them the chance to find hope for a greater future. "I pray each day that my music will give me the chance to reach these philanthropic goals," Cardoso said. "That not only will I be able to make a difference in the physical well-being of others but also in the mental and emotional well-being of others. That my music will be able to make as much of a difference to some as any money in the world could."
Dance: Cayley Christoforou '15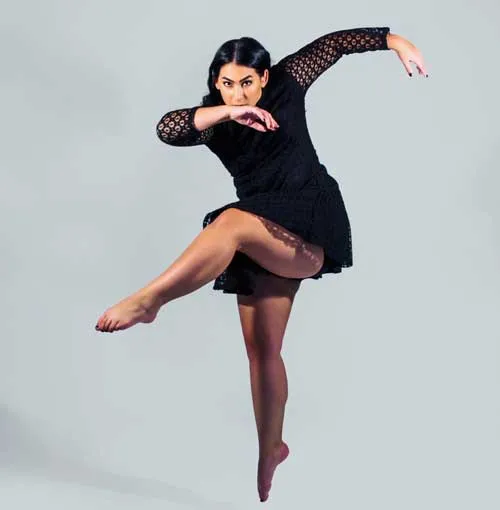 Christoforou is artistic operations manager at Urbanity Dance in Boston, and also serves as an adjunct faculty member and choreographer for the dance programs at Salve and Providence College.
She credits her experience in Salve's dance program with giving her the tools required to run operations for Urbanity, a company of 10 professional dancers that has been voted Best of Boston. Among her duties are coordinating the company's shows each season, coordinating guest artists and hiring for corporate gigs.
Christoforou coordinates Urbanity's summer intensive program, which brings 80 students from around the nation to train for three weeks in Boston for eight hours a day. "I am now a guest instructor for this program, which has come full circle as I was a student in this program while at Salve," she said.
She also coordinates the Boston Contemporary Dance Festival, which is produced by Urbanity and brings a diverse array of contemporary dance artists together from across the United States.
Christoforou's choreography has been presented at numerous festivals, including the Boston Contemporary Dance Festival, Salem Arts Festival and the Southern Vermont Dance Festival. Her choreography was selected as the faculty piece to represent Providence College at the American College Dance Association at Boston University, and she was featured in Dance Studio Life magazine's contemporary and modern issue 2017.
"Salve's program pushed me to explore who I am as a dancer, choreographer and ultimately an artist," she said. "Lindsay Guarino goes above and beyond for her students. It is truly home."
Theatre Arts: Mary Beth Luzitano '06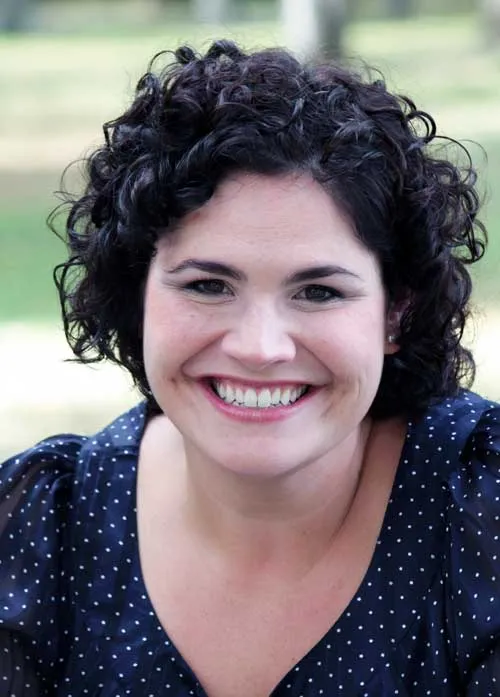 Whether behind the scenes or on stage, Luzitano, co-founder and executive director of Striving Artists Theatre Company, is completely at home. With her husband Brett Pelletier and her brother, Gregory Luzitano '03, also involved, the nonprofit organization is a true family affair.
Striving Artists has been performing for New England audiences for more than a decade and is dedicated to enriching the community with innovative theater. Luzitano has performed in shows, films and audio recordings since its inception and has also directed productions such as "Eleemosynary," "Mondays and Other Plays" and "Home for the Holidays."
While theater is her passion, Luzitano's professional career keeps her busy as well, and the skills learned through her undergraduate studies have helped her advance and succeed in the field of higher education admissions and recruitment.
"My degree gave me the confidence to start my own theater company," she said. "I also utilize my degree in my work within recruitment every second of my day. From troubleshooting and improvising to presenting and knowing your audience to event planning, I owe every promotion, award and recognition I've received in my career to my degree. It is actually one of the most practical degrees a student can get."
Dance: Amanda Narciso '12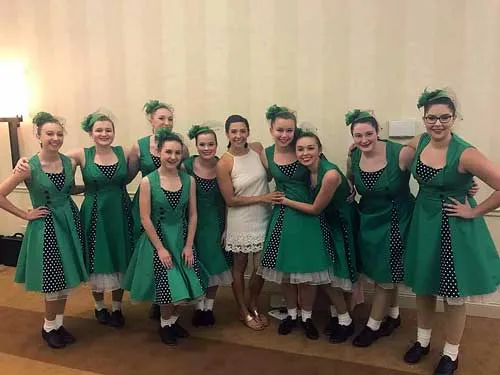 When Narciso was recently presented with the opportunity to purchase Spotlight Dance Studio in Taunton, Massachusetts – her childhood studio that formed the foundation of her dance education – she jumped at it.
"As a 27-year-old, I am incredibly honored to be able to head a program so dear to me," she said. "As the artistic director managing 250 students and 12 faculty, I love every moment of my fast-paced and rewarding career. My training at Salve Regina undoubtedly helped me find the confidence needed to run such a large dance facility and continues to help me each day."
Among the faculty currently at her studio, two are Salve alumni, and Narciso often invites Salve students to teach during the summer intensive program or to set competitive choreography. "I encourage my students to apply to Salve because I know they will be in capable, nurturing hands," she said. "I trust the work of – and I'm so grateful to have been a part of – Salve's dance program."
Narciso, who was crowned Miss Massachusetts in 2013, praises Salve's technique classes for being professional and offering more than just physical dance instruction. "Rather, students learn about specific styles within a dance genre, reading and learning about dance pioneers, and even writing critiques on live performances," she said. "This approach creates more well-rounded, knowledgeable dancers with an understanding not only of dance today, but of the rich history of dance's past.
She has carried this approach into her work at Spotlight, where she is finding that her students are benefiting from a sense of maturity and knowledge that others their age do not typically possess. "At Salve, we were given the tools to be great movers and thinkers," Narciso said. "I try my hardest to give my students this same opportunity."