Low-Residency Humanities Ph.D.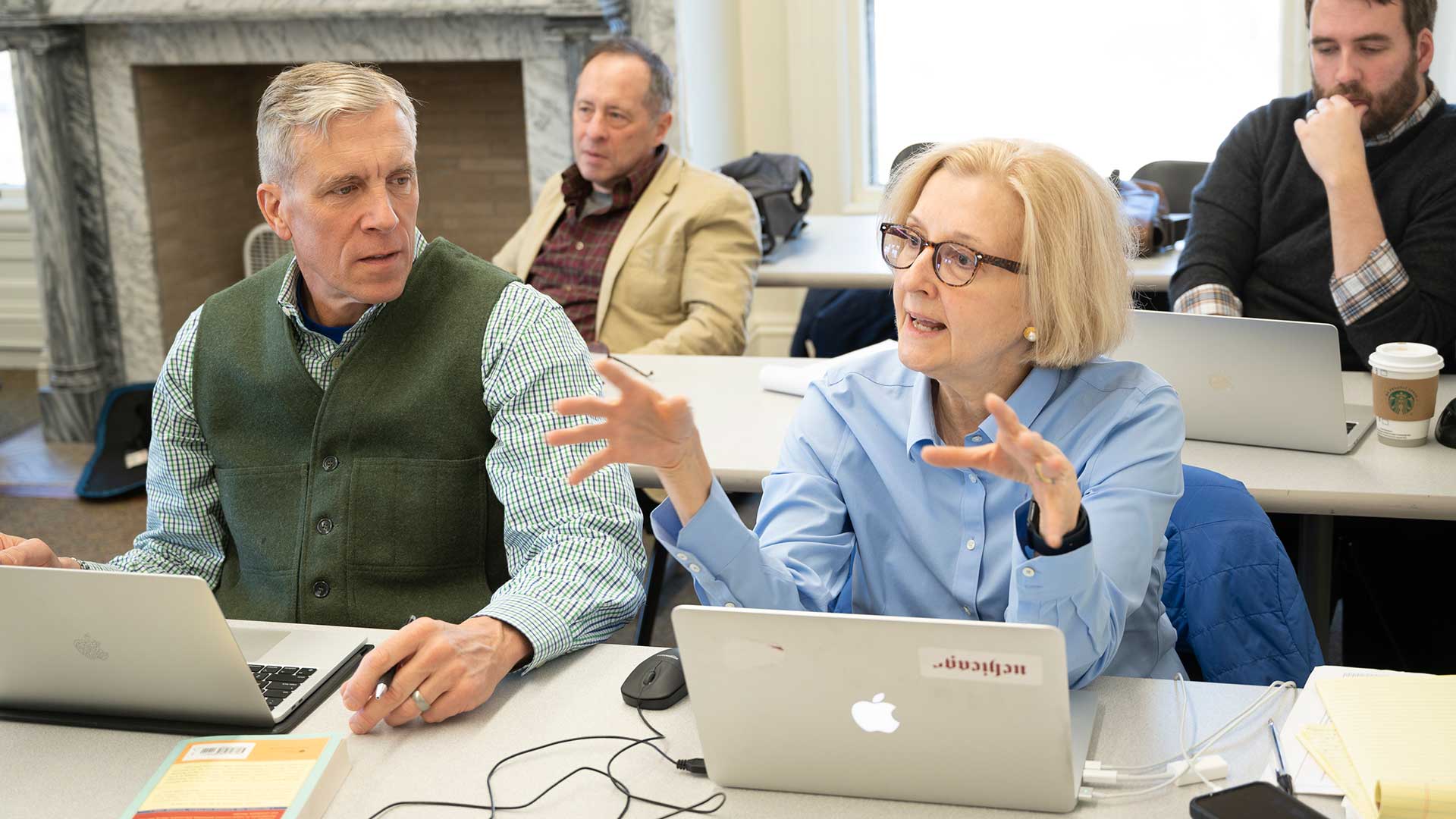 Humanities Ph.D. Degree Program
At Salve Regina University, our low-residency Ph.D. program in humanities examines the interdisciplinary question, "What does it mean to be human in an age of advanced technology?" This philosophical exploration interweaving humanities and technology commands society's attention now more than ever.
Inaugurated in 1989, our doctoral program's rigorous training in the humanities, inquisitive focus on the human-technology relationship and flexible hybrid format make it an exceptional laboratory for philosophical innovation.
Low-Residency Program Format
Salve Regina's humanities faculty guide Ph.D. students on an interdisciplinary journey that nurtures inquiry into humanities and technology. Our humanities program accepts a limited number of students for two starts per year (fall or spring semester). Doctoral students complete foundational coursework online and during four weeklong residencies on Salve Regina's campus in Newport, Rhode Island. Then, they prepare for their comprehensive exams and begin the dissertation process. Learn more about program format and tuition. 
The doctoral degree in humanities is formed around our Independent Research Fellows Cohort, where students form a pod that takes courses together throughout their Ph.D. studies. This cohort-based program connects doctoral students with their peers and launches problem-solving interdisciplinary research.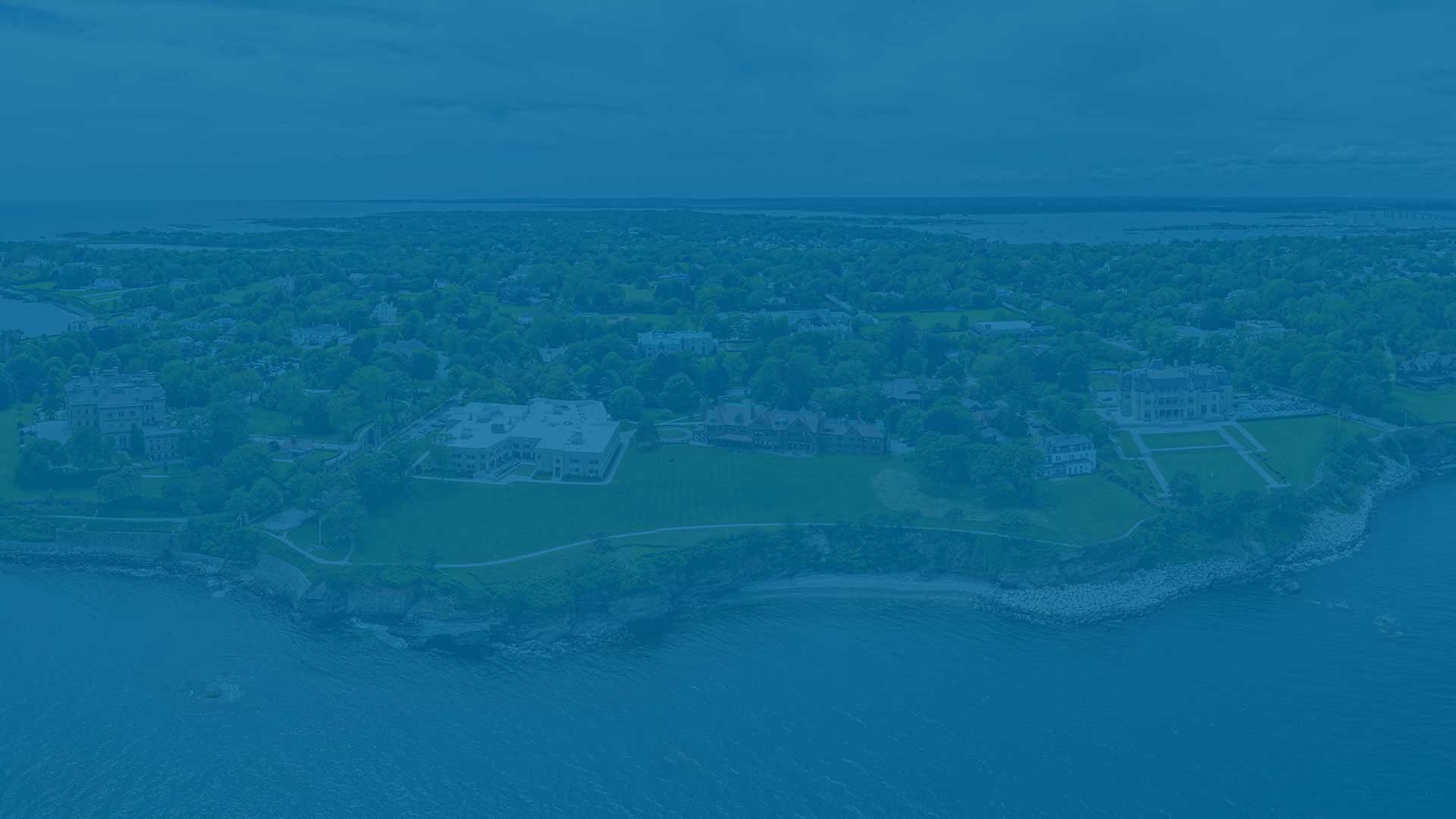 Discover the Difference at Salve Regina
Advance on Your Terms
Salve Regina's low-residency format honors the demands on your time. We offer an innovative hybrid model that combines online, asynchronous coursework with weeklong campus residencies. This cohort-based program connects students with their peers and provides the launchpad for interdisciplinary research.
Address Compelling Issues
Ideal for students seeking personal and professional advancement, Salve Regina's Ph.D. in humanities program prepares graduates to make high-level policy decisions that directly engage the rapid advancement of technology and its ethical implications in government, the military, academia or business.
Wide-Ranging Applications
Our Ph.D. program places the humanities in dialogue with the latest advances in science and technology. Representing nearly every liberal arts discipline, our faculty transcend traditional academic boundaries to embrace the program's focal question: "What does it mean to be human in an age of technology?"
Humanities Ph.D. Curriculum
Broadly conceived, the human-technology relationship remains at the heart of our interdisciplinary Ph.D. curriculum. Our humanities students are empowered by the academic freedom to draw insights and integrate knowledge from a variety of fields, including religion, philosophy, ethics, art, literature, media, history, politics and cultural theory. We challenge our students to develop a specific research direction that engages the humanities and technology. 
Time to Complete
Four years
Program Format
Low residency
Application Deadline
July 1 or Nov. 1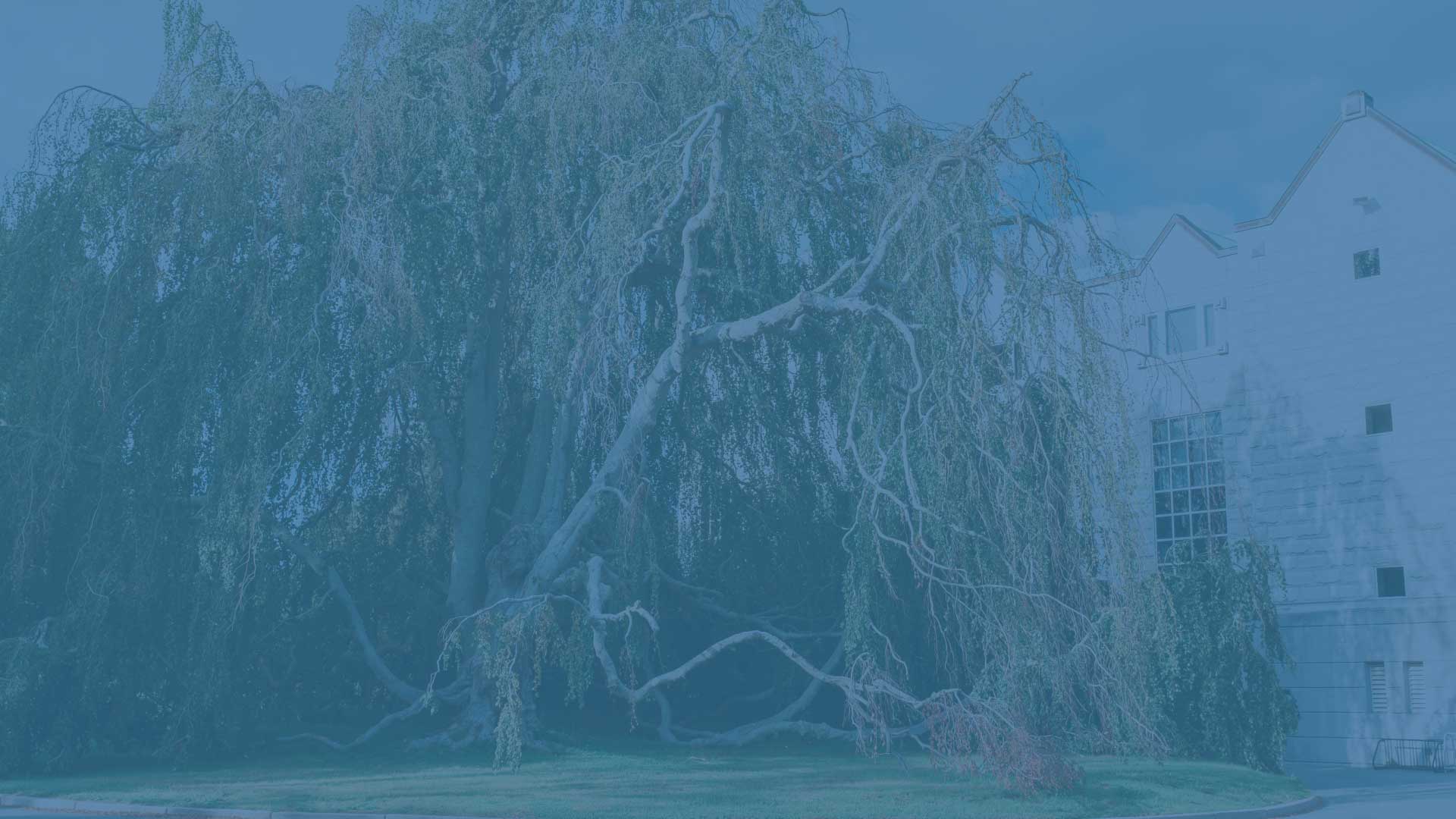 Humanities Careers 
Our doctoral degree program in humanities expands our students' abilities to think critically, pursue research outside of academic disciplines and elevate their writing skills. In addition, a low-residency Ph.D. facilitates students' ability to continue their career concurrently alongside their doctoral program. 
Depending on our students' backgrounds before the program, they can leverage their humanities Ph.D. in a variety of career paths, including: 
Writer
Academic lecturer or professor 
Researcher
Policy analyst
Nonprofit communications director
Technology roles focused on ethics
Learn More About Salve Regina's Humanities Ph.D. Program
Salve Regina's low-residency Ph.D. program in humanities provides a space for doctoral students to examine deep questions about the humanities and technology. Interdisciplinary exploration is at the heart of this doctoral degree, inspiring academic freedom and producing exceptional researchers. 
Request information to learn more
Ready to apply?
Program Spotlight: Nicholas Molinari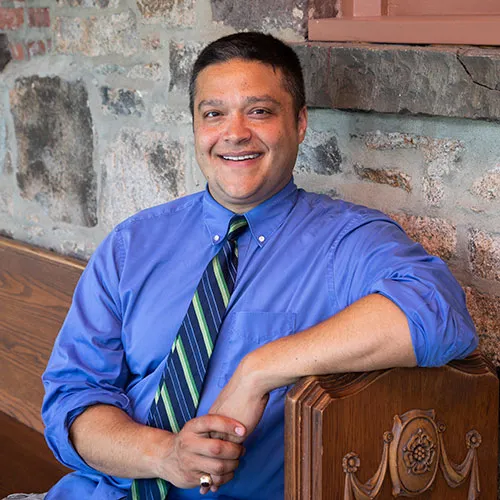 Even though I'm 80 miles from Newport, the hybrid format of Salve Regina's low-residency Ph.D. program has allowed me to contribute to the discussions of the various readings, and hear the insights from my peers about these readings, better than any other learning format I've participated in, from traditional to fully online, seminar to lecture to lab. All of us contributing to arrive at a better understanding is an essential component of the program, and it's been extremely rewarding.