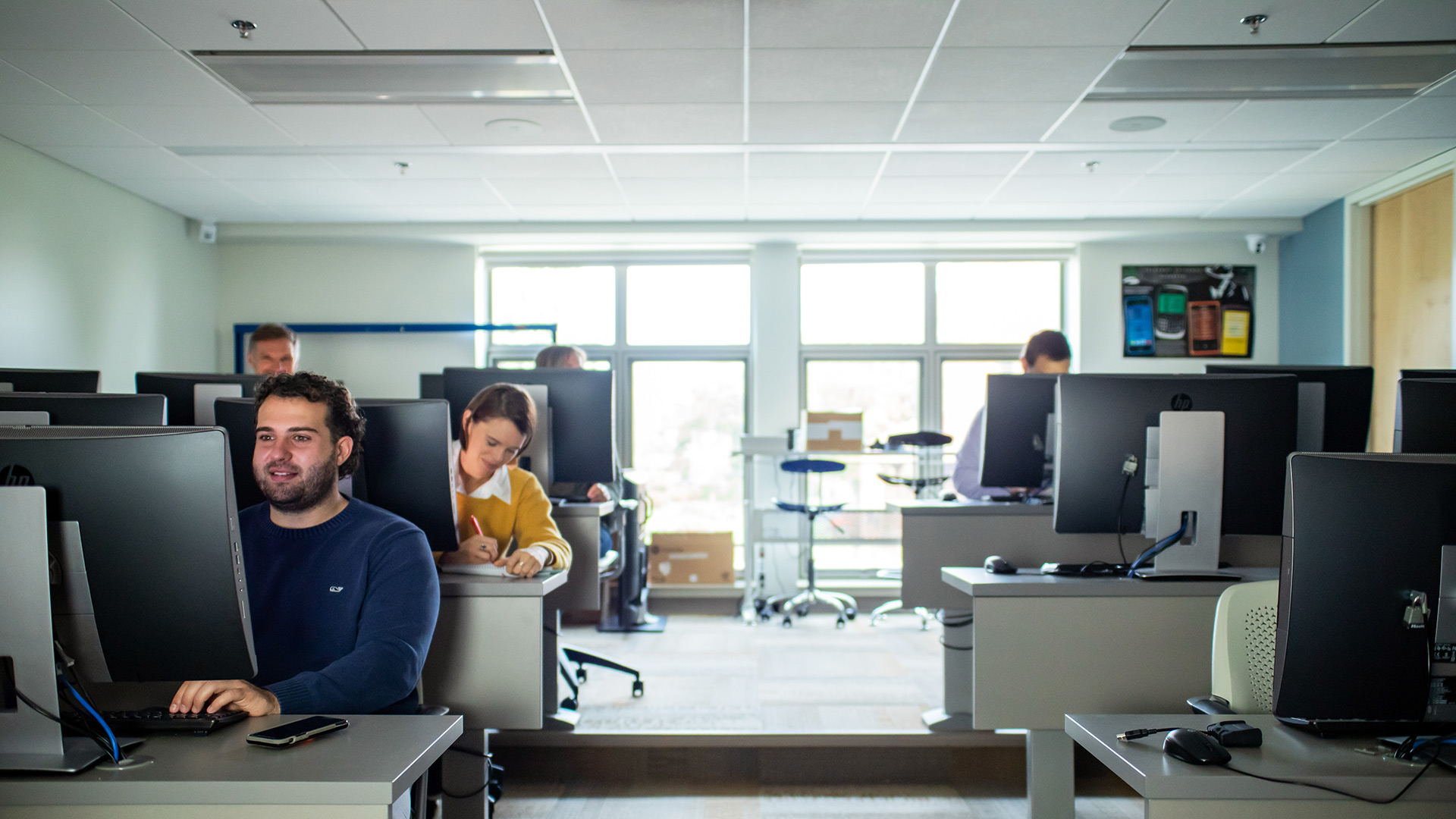 The study of digital forensics encompasses an array of skills, including acquiring, extracting and analyzing data that is often useful for criminal investigation and civil litigation cases. Salve Regina University's graduate certificate in digital forensics introduces students to the fundamental principles and techniques of computer network architecture, proper evidence storage and collection, and federal rules and criminal codes.
Enhance Your Digital Investigative Skills
In addition to criminal and civil investigations, the study of digital forensics also plays a major role in intelligence and counterterrorism matters. Upon completion of our digital forensics program, students will understand how foreign, state-sponsored threat actors target certain institutions and companies and how to thwart those threats.
Our graduate certificate in digital forensics introduces students to network traffic analysis, web log analysis, malware reverse engineering and cyber infrastructure analysis. They also learn how to navigate networks, servers and mass data, and how to utilize common digital forensic tools.
Program Format
Online and in-person
Tuition
$2,010 per course
Course Requirements
Salve Regina's graduate certificate in digital forensics is designed for professionals who hold a bachelor's or master's degree and are seeking professional development in topics crucial to today's technological environment. Students in good academic standing who would like to continue their studies may apply to the M.S. in administration of justice and homeland security program and carry the credits forward.
Required courses:
CJC526: Principles of Digital Forensics
CJC529: Advanced Digital Forensics
Students also choose two of the following:
CJC537: Network Forensics
CJC545: Mobile Forensics
CJC546: Insider Threat
CJC581: Special Topics
CJC526: Principles of Digital Forensics
The essentials covered in this course include computer system storage fundamentals, operating systems and data transmission, computer network architecture, digital forensic best practices, proper evidence collection and storage, and federal rules and criminal codes. Upon successful completion, students are ready to proceed into more advanced and technical classes such as computer forensics, mobile device forensics and malicious code forensics.
CJC529: Advanced Digital Forensics
This course builds upon the concepts taught in Principles of Digital Forensics. Students are introduced to forensic software not limited to Forensic Tool Kit (FTK), Encase and a suite of free open source software not limited to the Sleuth Kit, Autopsy, SANS SIFT and Kali. Students are introduced to forensic hardware and learn how to properly image computer media in a forensically sound manner.
CJC537: Network Forensics
This course introduces students to the topic of network security and provides a background on networking fundamentals such as common protocols, port numbers and relevant security appliances (firewalls, web filtering, IDPS). An emphasis is placed on covering different types of network intrusion events and proposing countermeasures that can be applied by network defenders to detect/prevent these types of attacks. Students are also trained on how to perform live collection and analysis of network events through the examination of packet capture (PCAP) files via Wireshark in order to understand the different pieces of evidence that can be gathered from such evidence and subsequently deployed as signatures to perform attack sensing and warning (AS&W) across an enterprise network.
This course includes the collection, preservation and analysis of data from mobile devices such as cell phones, tablets and PDAs. The course expands on the principles of digital forensics, teaching students how to review data stored on mobile devices including phone calls, text, internet history, photos and videos. It teaches students how to acquire and analyze a forensically sound image of a wide range of mobile devices such as iPhones, Android devices and GPS units using a portfolio of forensic devices and software. This course primarily takes place in a lab setting with the majority of the coursework devoted to technical hands-on work and technical writing.
This course challenges students to think more systemically about the current threat landscape as it relates to insider threats. This course is designed to assist management, human services and information technology professionals with the prevention, detection and mitigation of risks associated with insider threats. Instructional methods include readings, written assignments, online discussion forums and computer lab assignments.
This course explores current topics not covered in regularly offered courses. Evolving technologies and contemporary trends in justice and homeland security law and practice create opportunities to present the most timely and important topics to students. Students may individualize their program of study to access special topics courses with permission from the program director. Recent topics have included the philosophy of police, strategic planning for law enforcement executives, community policing, organized crime, white collar crime, contemporary issues in undercover operations, police use of force and advanced community policing.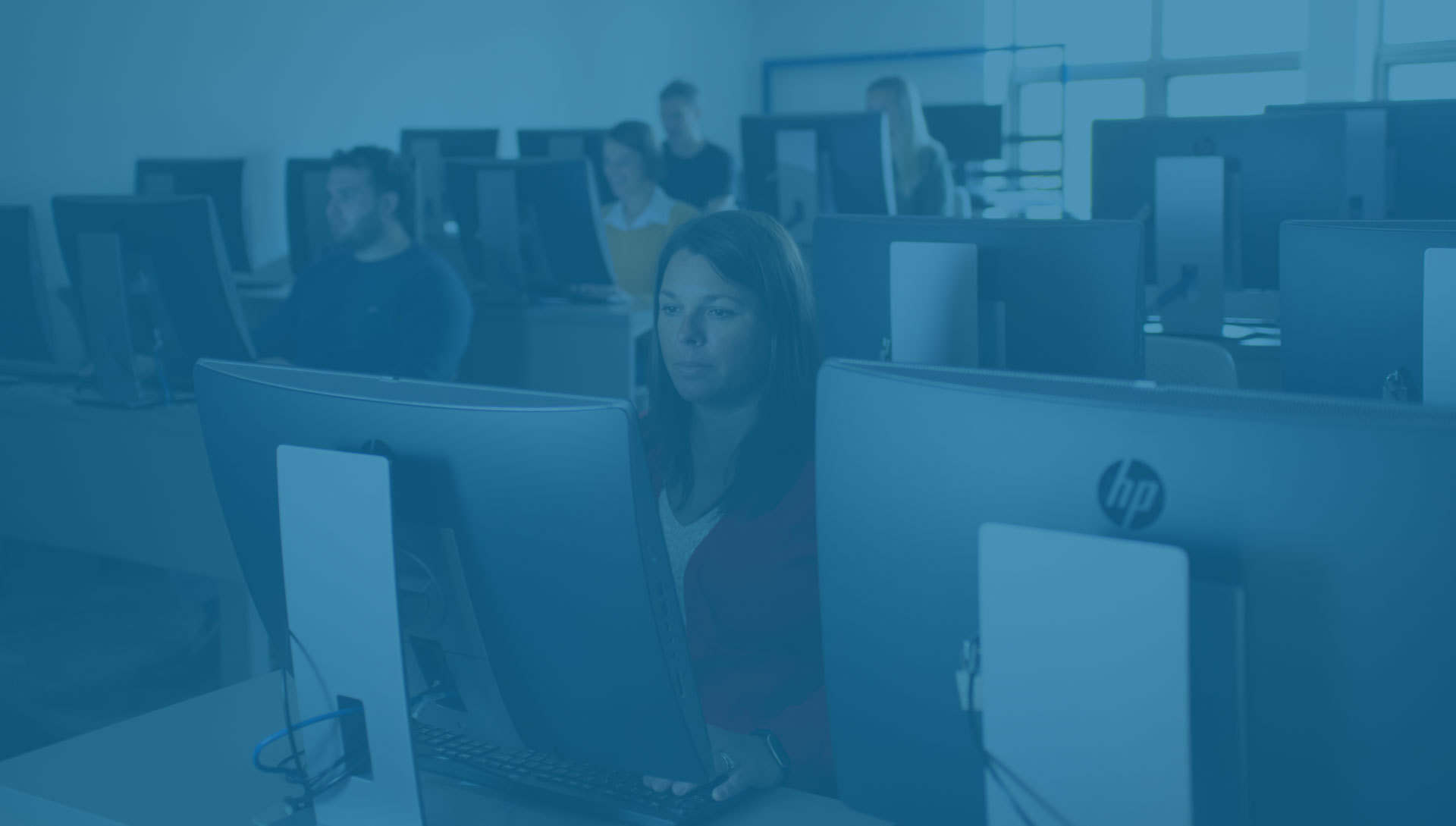 Courses are taught by seasoned professionals who are experts in their field. Instructors work one-on-one with students to meet their individual needs while also serving as career-focused mentors. Our faculty also assist students with networking and career opportunities.​