Cybersecurity and Intelligence
Cybersecurity and Intelligence
Salve Regina University's graduate certificate in cybersecurity and intelligence gives managers in all organizations and sectors the tools they need to protect critical digital assets and lead in a rapidly changing environment.
Stay Ahead of Disruptive Cyber Events
Our four-course graduate certificate focuses on the importance of cybersecurity planning in order to stay ahead of changing trends and challenges. We provide practical training in developing policies and risk management strategies that guide the direction of digital development and implementation of innovative technologies in companies and systems.
Managers need a deep understanding of the context in which they operate in order to harness the right tools, strategies, people and training to protect their companies from a rapidly developing array of cyber threats. Our graduate certificate in cybersecurity and intelligence introduces students to the threat environment and the methodology of threat investigation and explores the standards, benchmarks, tools and security controls used by the most advanced organizations.
Who Will Benefit?
Government officials and town managers
Law enforcement leadership
Business operations managers
Senior executives in for-profit enterprises and nonprofit organizations
Defense contractors
Insurance risk managers
Manufacturing general managers
Product engineers
Tuition
$2,010 per course
Course Requirements
Salve Regina's graduate certificate in cybersecurity and intelligence is designed for professionals who hold a bachelor's or master's degree and are seeking professional development in topics crucial to today's technological environment. Students in good academic standing who would like to continue their studies may apply to the M.S. in administration of justice and homeland security program and carry the credits forward.
Required courses:
CJC519: U.S. Intelligence or CJC543: Cyber Intelligence
CJC576: High Technology Crime
Students also choose two of the following:
CJC526: Principles of Digital Forensics
CJC530: Cyberthreat Analysis
CJC531: Cyberthreat Management
CJC532: Cyberterrorism
CJC579: Advanced Persistent Threat: Tactics, Techniques and Procedures
CJC581: Special Topics
HCA530: Cybersecurity and Resiliency in Health Care
MGT558: Management of Cyber Opportunities and Threats
CJC519: U.S. Intelligence
Students explore the history of intelligence gathering and develop a thorough understanding of the U.S. intelligence community, including its formation, development, analytical theories and current status as influenced by the events of 9/11 and the U.S. Patriot Act. Legal and ethical issues are analyzed. Students also focus on relevant psychological principles and the roles played by politics, technology and media.
CJC526: Principles of Digital Forensics
The essentials covered in this course include computer system storage fundamentals, operating systems and data transmission, computer network architecture, digital forensic best practices, proper evidence collection and storage, and federal rules and criminal codes. Upon successful completion, students are ready to proceed into more advanced and technical courses such as computer forensics, mobile device forensics and malicious code forensics.
CJC530: Cyberthreat Analysis
This course explores the relatively new discipline of cyberthreat analysis at a basic level, introducing students to the methodology of investigation, the threat environment (cyberspace), some of the online tools used by analysts, and their application in real world examples. Students are introduced to the key concepts, tools and terminologies used by professionals in the field and apply what they learn in practical exercises that model real-world events.
CJC531: Cyberthreat Management
This course introduces students to the threat landscape and helps them to understand the methodology used to mitigate threats to personnel and their agencies. Students learn about the tools and resources currently used by technicians to gain a better understanding of how investigations may be more successful in a constitutionally ethical process. Students understand the necessity of cyberdisruption planning with a goal of redundancy and resiliency. Economics will inevitably force managers to regionalize services and facilitate an interoperable solution. Students develop this knowledge from a basic understanding of risk management and control, along with a study of legal and compliance topics. The field of forensics is explored, including a demonstration of how a forensic analysis is performed and how to manage the process of a technical investigation.
The field of cyberintelligence has expanded and is evolving as a critical part of situational awareness for the nearly 200 countries connected to the internet today. In addition to these countries, criminal organizations, extremist groups and terrorists have also developed cyber intelligence capabilities to further their efforts to use the internet for their overt and covert activities. Cyberterrorism has emerged as a growing threat to national security. This is true not only for the U.S., but also for many countries around the world. Terrorists have recognized the value of the internet for recruiting and covert communication, as well as a weapon against their adversaries. This course provides unique insight into how terrorists use the internet and the challenges that we face.
CJC543: Cyber Intelligence
This course explores the theory, objectives, challenges and differences between government and private sector cyber intelligence and how cyber analysts create effective intelligence reports. Real world case studies are used, providing a forum for students to understand intelligence indicators and methods, providing decision makers with various options that remove conjecture and bias. The course also reinforces the importance of analytic methods, critical to understanding the next generation of intelligence.
CJC576: High Technology Crime
This course studies the response of law enforcement and information systems scientists to the use of computers and related technologies for criminal purposes. While no prior computer knowledge is required, students use computers as a part of this class. Major policy issues surrounding this area are also discussed.
CJC579: Advanced Persistent Threat: Tactics, Techniques and Procedures
This course is designed to broaden individual understanding of the ever changing threatscape posed to American infrastructure by advanced and persistent state-sponsored adversaries. The course also prepares students to begin a career in a cybersecurity operations center, computer emergency response team or as a cyber intelligence analyst by fostering technical and analytical skills against known APT skill sets and toolkits.
This course provides an opportunity to explore current topics not covered in regularly offered courses. Evolving technologies and contemporary trends in justice and homeland security law and practice may create opportunities to present the most timely and important topics to students. All students may individualize their program of study to access special topics classes with collaboration and permission from the program director. Recent topics have included the philosophy of police, strategic planning for law enforcement executives, community policing, organized crime, white collar crime, contemporary issues in undercover operations, police use of force and advanced community policing.
HCA530: Cybersecurity and Resiliency in Health Care
The regular occurrence of cybersecurity incidents has led health care organizations to treat cybersecurity as a risk that needs to be actively managed, rather than just an issue that technology alone can solve. From medical data tracking to electronic health records and bedside life support systems, information communication technology has streamlined health care delivery. More and more health care devices are connecting to the internet to increase efficiency and deliver better patient care. However, the latest apps, mobile operating systems and medical devices also create many privacy and security challenges. This course provides an introduction to cybersecurity and resiliency in health care administration. Drawing on recent cybersecurity incidents in health care, students are introduced to cybersecurity threats, threat actors, cybersecurity risk management best practices, laws and regulations applicable to electronic health records, and basic techniques to build enterprise-wide cybersecurity awareness.
MGT558: Management of Cyber Opportunities and Threats
This course provides an understanding of both opportunities and threats of doing business online and adopting information and communications technologies within a modern organization. It also discusses the advantages and risks of new technology innovations, including the Internet of Things, cloud computing, artificial intelligence, machine learning and 5G. Students learn how to effectively manage digital risks, with a focus on preventing and mitigating cyber threats through risk management, thought leadership, cyber policy development, employee awareness and training, network security and intrusion prevention techniques, incident response planning, information sharing, vendors' contractual agreements and other preventive and mitigation strategies.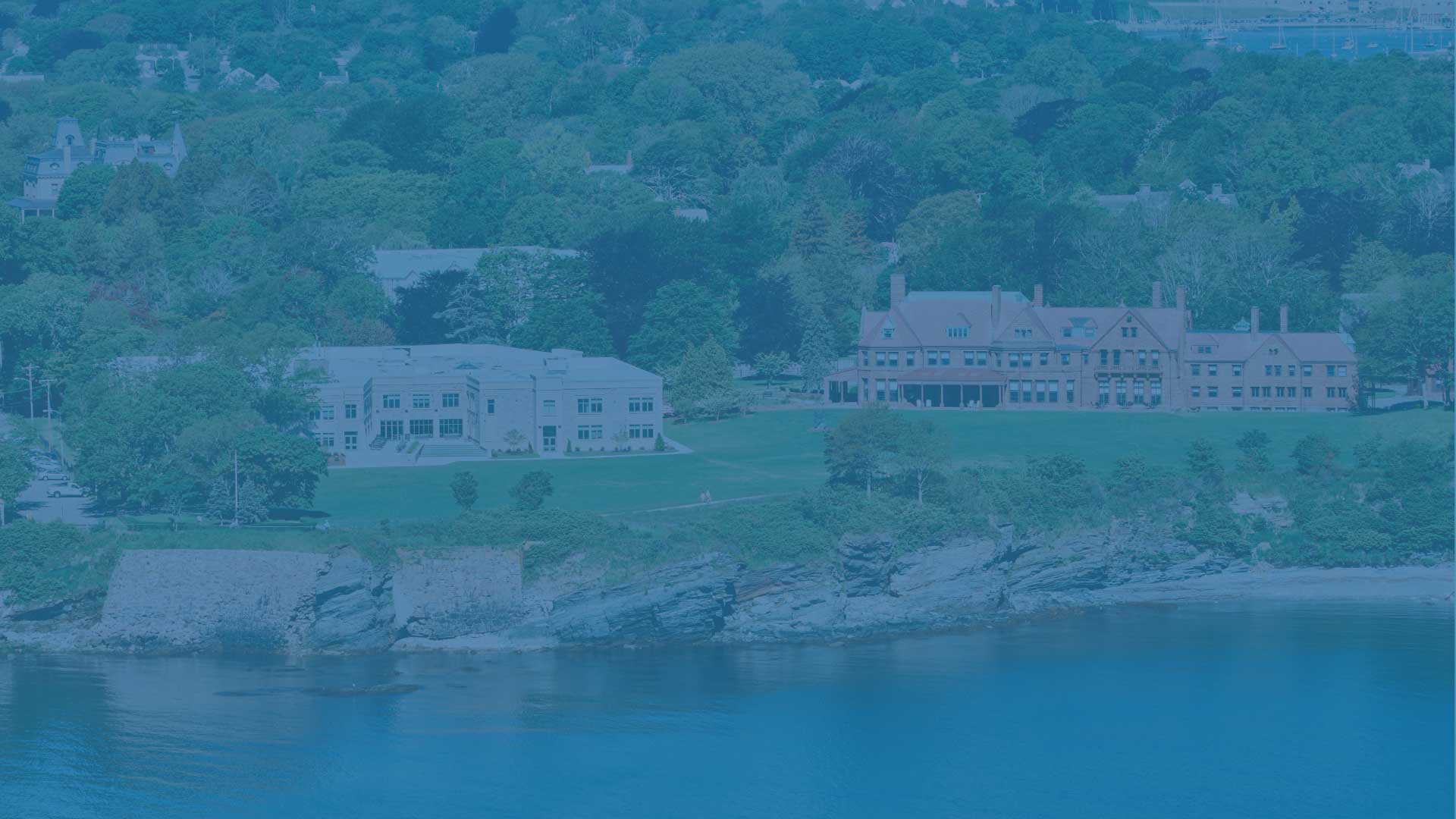 Courses are taught by seasoned professionals who are experts in their field. Instructors work one-on-one with students to meet their individual needs while also serving as career-focused mentors. Our faculty also assist students with networking and career opportunities.​