English and Communications - Student Organizations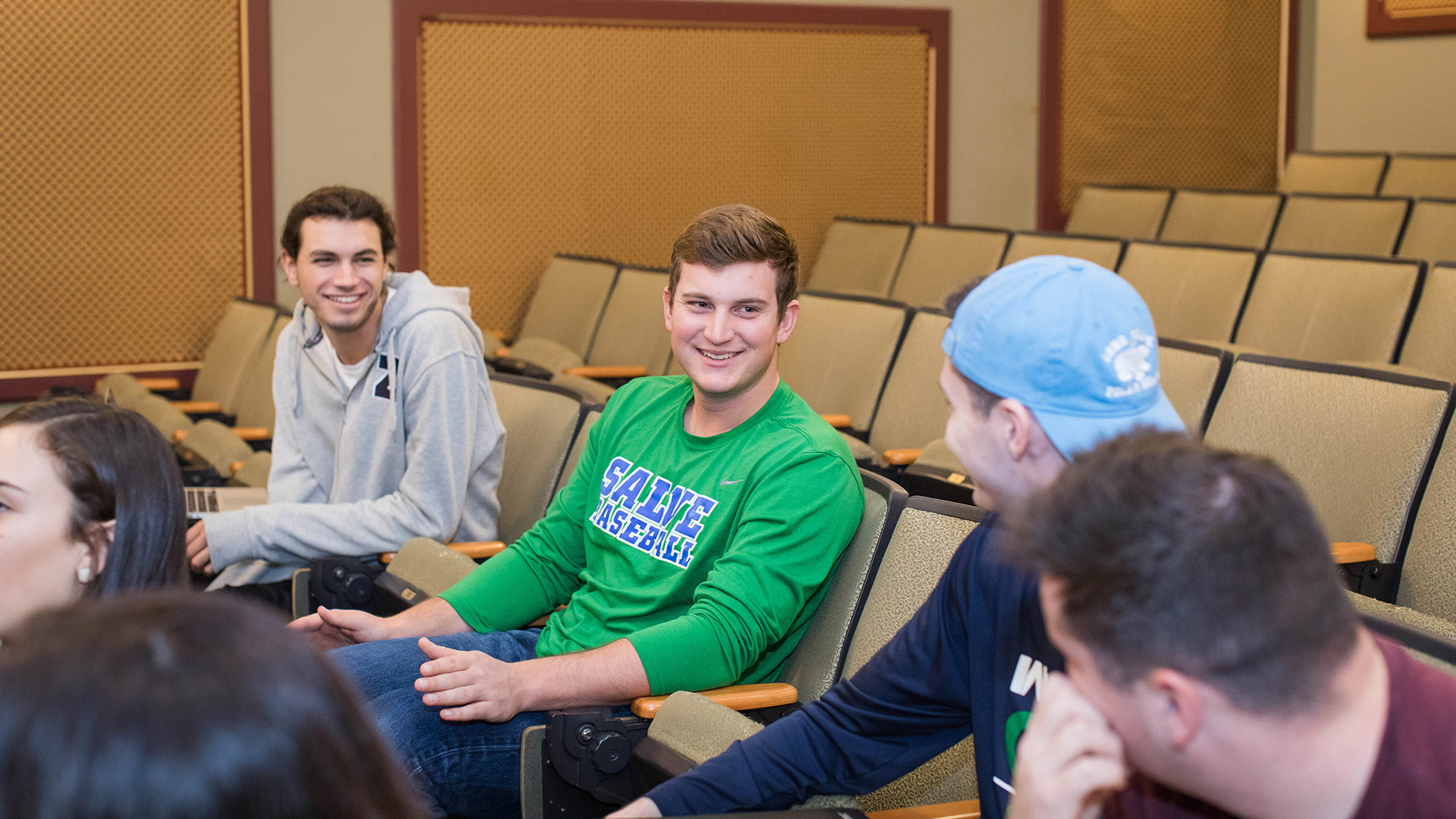 Student Organizations
English, Communications and Media
Our vibrant student organizations empower undergraduates to showcase their skills and creativity while providing them with valuable experience in the fields of writing, editing, publishing and video production. Our honor society, Sigma Tau Delta, recognizes academic achievement and fosters the discipline of English in all its aspects.
Open to students from all disciplines, the English Guild enhances the appreciation and understanding of literature, media communications and film through events such as movie nights and Shakespeare's birthday party.
Modern Ink fosters a creative environment by encouraging students to grow and develop their writing skills. This body of creative writers seeks to overcome the challenges of learning the craft by working with a supportive group of peers. Through workshopping, exchanging ideas and gaining inspiration from other individuals, members are given unique, personal tools that enable them to strengthen their own writing and grow as authors.
Salve's independent student newspaper, Mosaic provides campus news, sports and entertainment stories. Mosaic serves as a forum for the Salve student voice and provides an open platform for students from all disciplines. Whether they're interested in writing or reading, the goal of Mosaic is to provide students a place to publish.
Salve Studios is a film and video production club that provides opportunities for videographers and filmmakers on campus to create original content. Student filmmakers regularly produce original short films and documentaries, along with promotional videos for student organizations and the surrounding community.
The international English honor society, Sigma Tau Delta confers distinction for high academic achievement, promotes interest in literature and the English language and fosters the discipline of English in all its aspects, including creative and critical writing.
Willow is Salve's literary journal, containing poetry, prose, short stories, photography and art. Students gain experience soliciting and evaluating literary and artistic submissions while also learning the nuts and bolts of editing and publishing a professional-quality journal.