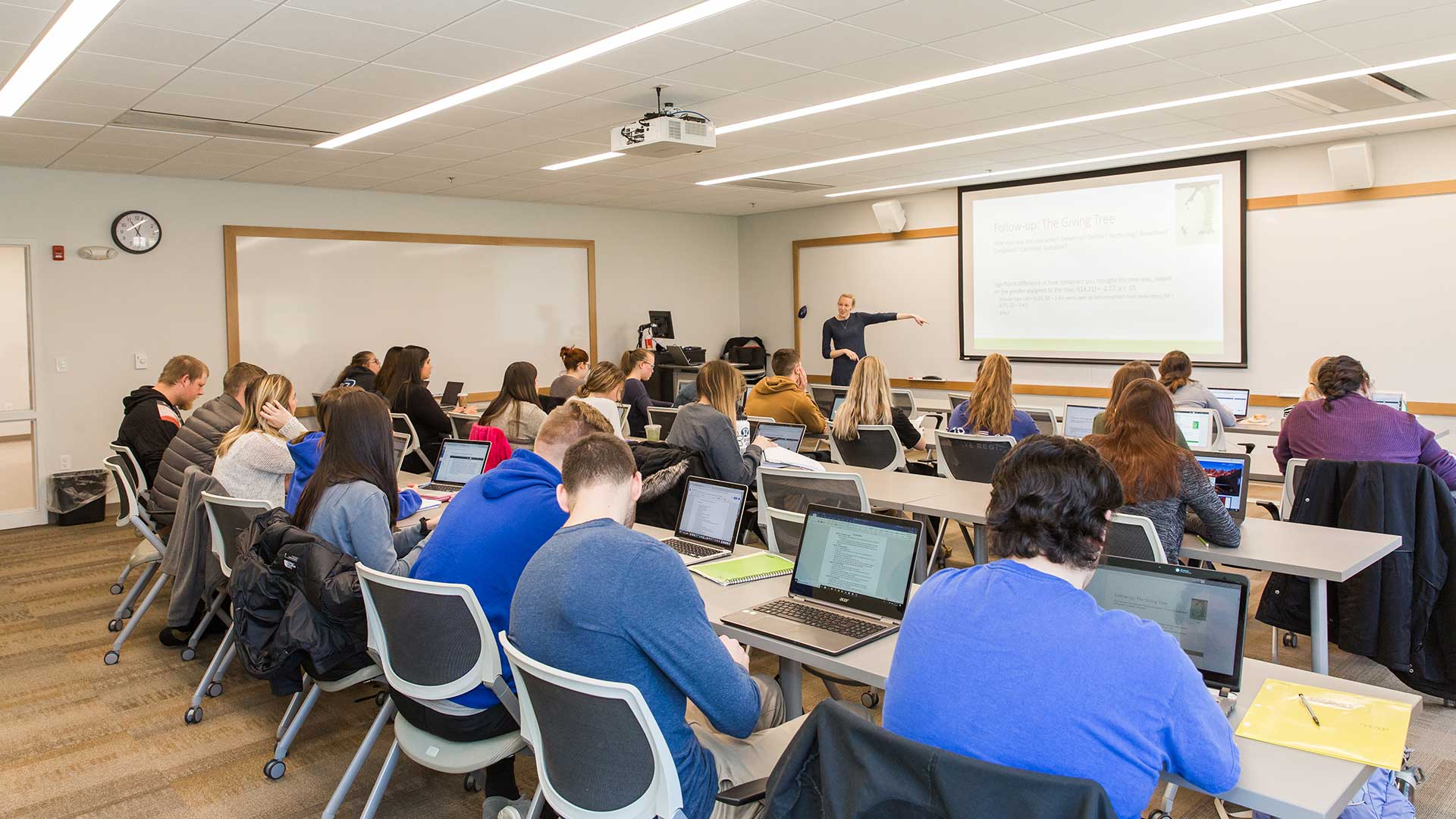 Psychology
Academic Department
The Department of Psychology offers an opportunity to study multifaceted issues that illuminate the total human experience.
Our undergraduate program in psychology individualizes the educational experience, tailoring each student's coursework to their own unique interests, talents and passions. Our graduate programs in behavior analysis provide the coursework, research mentorship and supervised clinical work necessary to help students establish a well-rounded behavior analytic repertoire. 
We also offer an accelerated program of study that allows qualified Salve Regina undergraduates to begin their master's degree in behavior analysis during their senior (fourth) year.