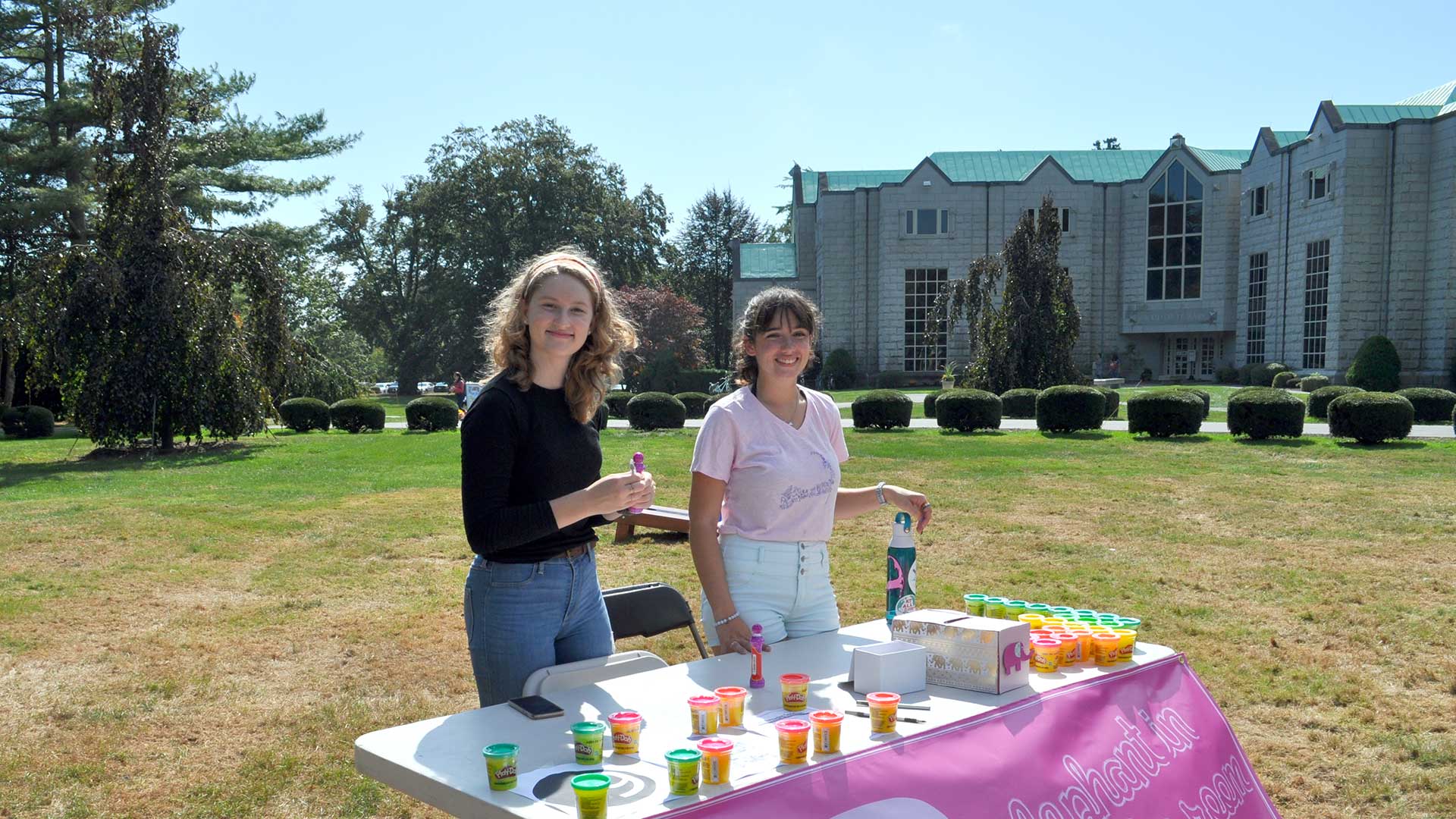 Peer Wellness Educators
Dean of Students
Peer wellness educators are student leaders dedicated to fostering health, safety and wellness in their community. Through dialogue and peer connection, they provide a unique form of support by sharing their personal experiences, challenges and strategies for well-being.
This peer-to-peer support fosters a sense of empowerment, as students can see that their peers have overcome similar obstacles and have thrived. It creates a supportive community where students feel understood, validated and motivated to take charge of their own wellness.
Peer wellness educators support various initiatives for health education and prevention. Their major responsibility is organizing Wellness Wednesdays. They also support advocacy events, trainings, health coaching and alternative events.
Wellness Wednesdays
Wellness Wednesdays are the core of the peer wellness educator program. Each week, you can find peer wellness educators around campus talking about a different wellness topic. Wellness Wednesdays will test your knowledge of the topic, provide a brief overview of the major concepts, and provide resources to improve wellness in your life. Peer wellness educators provide insight based on their time at Salve Regina and can coach you to finding how this wellness topic fits into your life. Often there is a giveaway for participation.
Previous topics have included:
Consent: Moving from handbook definitions to real-life scenarios.
I can make that in the dining hall? Creative nutritious plates.
Oh my Borg! Debunking risk-reduction and drinking trends.
Saturday Night Sober
Saturday Night Sober events create an inclusive and supportive environment where students can socialize, have fun and build meaningful connections without relying on alcohol or substances. These events not only cater to those who prefer a sober lifestyle but also encourage responsible decision-making and help reduce the pressure to participate in alcohol-centered activities.
Programming starts at 9 p.m. with activities and games around campus let by peer wellness educators. At 11 p.m., students gather for food and a drawing for prizes. Past themes include "Win it in a Minute" and "The Price is What," with prizes such as surf lessons, tickets to a comedy show, dinner with Salve Regina's president and more.
Join the Peer Wellness Educator Program
Are you interested in joining the team? You can find us in the student leadership application, which opens at the end of the fall semester. For more information, email wellness@salve.edu or talk to a peer wellness educator.
Qualifications
Rising sophomore, junior or senior in good academic standing.
Interest in health and wellness, including but not limited to mental health, emotional wellness, nutrition, physical activity, alcohol and other drug prevention, sexual assault prevention, health relationships, consent and sexual health.
Ability to foster dialogue and/or lead workshops around health and wellness topics.
Training
Certified peer educator training develops leadership skills to support student leaders in successfully creating and implementing campus programming. The training includes eight modules covering the role of peer education, helping peers make a behavior change, listening skills, response and referral skills, how to take action and intervene, recognizing the role of diversity and inclusivity, programming and presentation skills, self-care, and group dynamics.