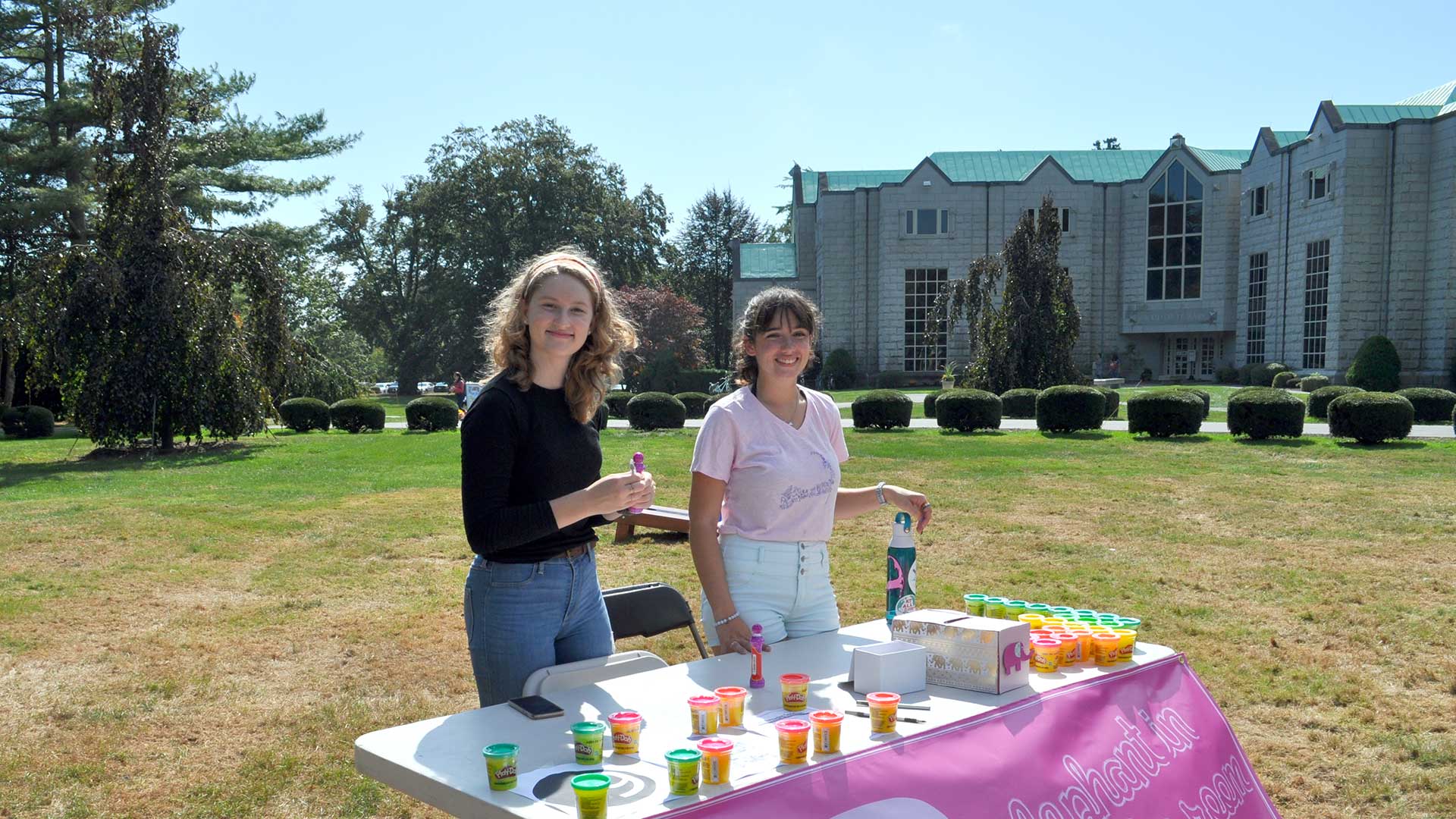 Peer Wellness Educators
Dean of Students
Peer wellness educators are student leaders who are devoted to promoting health and educating their fellow students through programming, awareness and outreach. They help their peers maximize their health, well-being and success. They are dedicated to increasing awareness in areas around health and wellness, encouraging safer behaviors and choices, practicing positive healthy lifestyles and promoting healthy minds and bodies for students, faculty and staff. They advocate to break the stigma around mental health and build a culture of well-being at Salve Regina.
Students are more receptive and learn better from informed, educated peers. Peer wellness educators are trained to help students: 
Use the concept of wellness to practice self-care.
Understand stress and develop skills to cope with stress.
Understand the benefits of sleep and ways to get more of it.
Gain the confidence to maintain positive behaviors that align with individual goals.
Utilize self-compassion to achieve academic and personal success.
Responsibilities
Participate in a two-day training session during the fall semester (required).
Provide referral services for college-related concerns and questions.
Participate in wellness activities throughout the academic year, including Fresh Check Day and Wellness Week (fall and spring).
Participate in biweekly staff meetings with the program coordinator.
Organize at least two health and wellness related programs each academic year. Programs will be based on campus needs and focus on topics such as nutrition, drug and alcohol abuse, sexual responsibility, physical wellness, etc.
Educate the campus community through poster and bulletin board campaigns during national awareness weeks.
Other duties as assigned.
Qualifications
Strong communication skills
Excellent listening skills
Strong commitment to mental and physical health and wellness
The ability to serve as an informed referral source
Full-time undergraduate student
Maintain good academic and disciplinary standing (at least a 2.7 GPA)