Cultural and Historic Preservation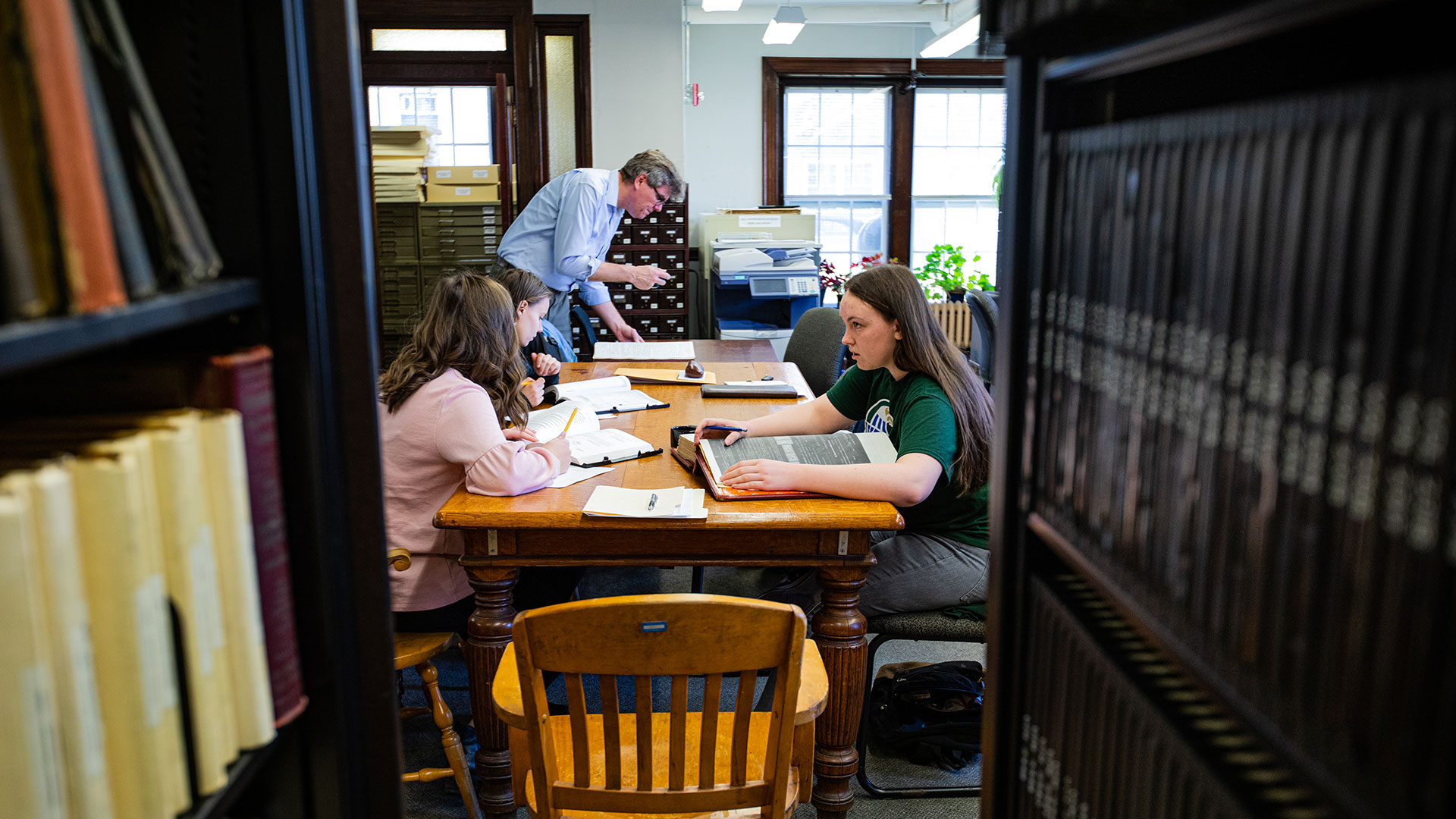 Cultural and Historic Preservation
The Noreen Stonor Drexel Cultural and Historic Preservation Program prepares students for careers that explore and protect the places, objects and stories that create our history. As one of only nine undergraduate programs recognized by the National Council for Preservation Education, Salve Regina University's curriculum provides a diverse foundation in the field's major disciplines, including architectural history, archaeology, museum studies and urban planning.
Learn by Doing
Salve Regina's program emphasizes the cultural relationships between people, objects and buildings and teaches students to preserve the stories that give those material things meaning. Our unique curriculum provides students with a strong foundation in architectural history, archaeology and preservation planning. We also offer a streamlined double major with art history for those students planning for a career in the museum field.
Because we believe that experience is the best teacher, our students learn preservation by doing preservation, and we take full advantage of the world-class architecture and living laboratory that surrounds us. We employ the buildings and objects on our campus and in the city of Newport to help students develop valuable skill sets.
Through coursework and required internships, students photograph and create measured drawings of historic architecture, conduct archival research, participate in archaeological excavation and collaborate on the development of museum exhibits. We also train our students in cutting-edge preservation technology, including geographic information systems (GIS), photogrammetry, 3D digital modeling, aerial drone photography and archaeological geophysics (ground-penetrating radar, magnetic gradiometry and soil resistivity).
Program Spotlight: Diversity of Skill Sets
 One of the things that sets our cultural and historic preservation program apart from others across the country is the diversity of skill sets. Our students work with the latest technology in archaeology and historic architecture. This makes them more competitive, and I know when students leave here, I can recommend them to some of the best cultural resource management firms in the nation with confidence. 
Dr. Heather Rockwell, assistant professor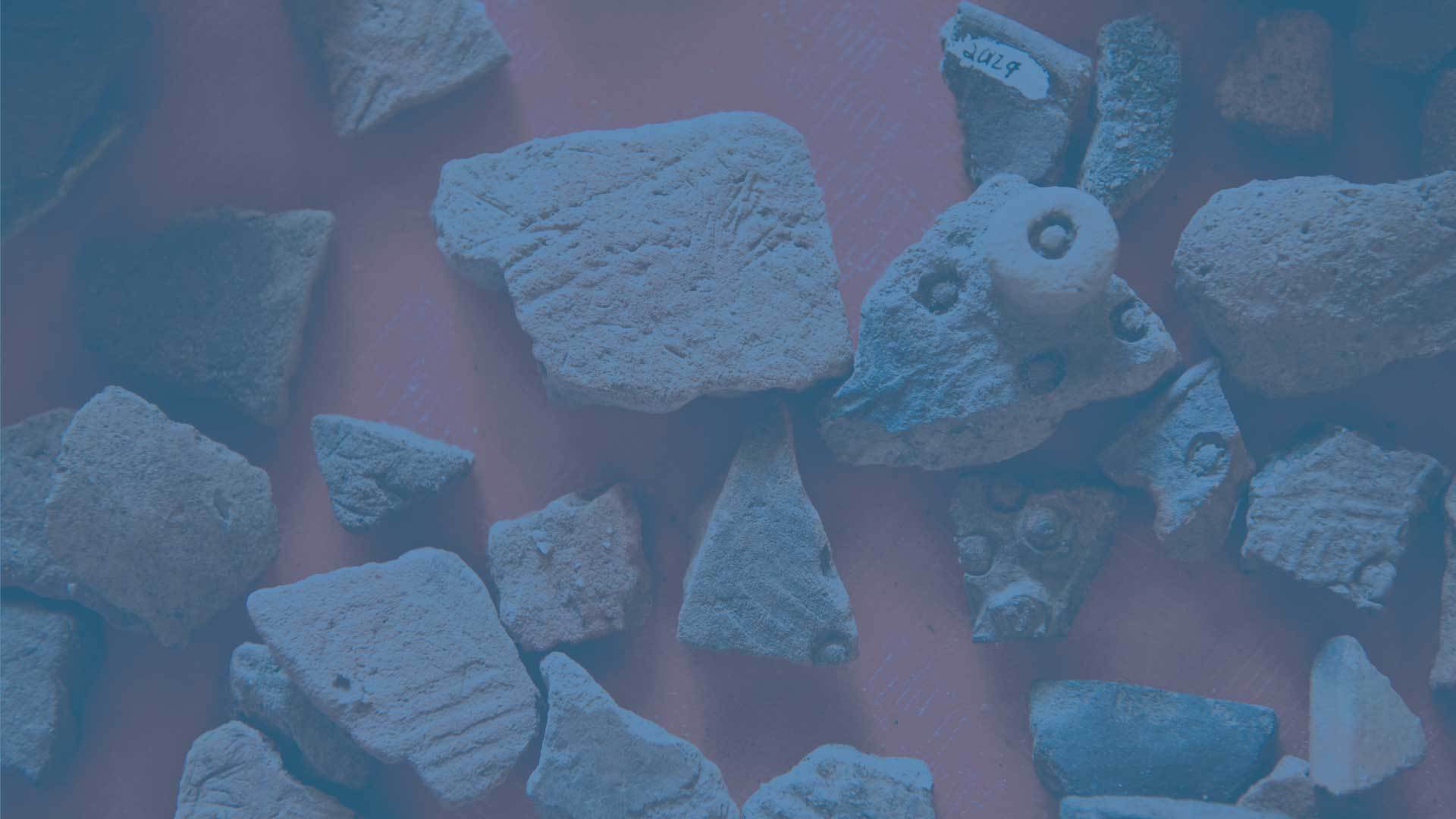 Our faculty have extensive experience both teaching at the university level and working as preservation professionals, and they draw upon this knowledge to show students how their coursework translates to the real world of preservation. Small class sizes allow for individual attention and mentoring, and students are included in ongoing research projects. Using this experiential approach, our faculty provide students with valuable experience in the preservation field.
Our students are uniquely positioned with the knowledge and experience they need for successful careers. As a result, we have an established record of placing our graduates in the nation's leading preservation agencies, firms and organizations.
Local and state government: An ever-increasing number of municipalities employ preservation planners, and every state has a historic preservation office. 
Federal government: A broad range of preservation work is available through the National Park Service.
Private cultural resource management firms: These firms do contract work for clients ranging from private landowners to state governments, and also perform architecture documentation and evaluation. 
Private preservation organizations that maintain historic sites: There are hundreds - if not thousands - of local preservation organizations scattered across the country.
Preservation contracting firms: Hands-on preservation work is a well-defined niche in the building industry, and there is a critical shortage of trained and skilled artisans in the historic building trades. 
 I am grateful to the cultural and historic preservation program for turning my fledgling interest in history into a career in historic preservation. The program surrounded me with people, places and experiences that fostered a passion for the field as well as a sense of academic rigor and community engagement that I apply every day on the job. 
Alyssa Lozupone '11, director of preservation, Newport Restoration Foundation
Major in Cultural and Historic Preservation (B.A.)
13 courses | 39 credits
Required courses:
CHP170: Introduction to Historic Preservation
CHP190: Introduction to Archaeology
CHP218: Exploring North American Indigenous Cultures
CHP263: Historic Site and Cultural Resource Management
CHP301: American Architecture Survey
CHP395: Senior Seminar
CHP490: Senior Thesis
Students choose six additional courses from a list of electives focusing on archaeology, architectural history, art history and American history.
Two of the following:
CEG222: Research Methods
CHP223: World Archaeology
CHP256: Internship in Archaeology and Cultural Resource Management
CHP310: Introduction to Geographic Information Systems
CHP331: Northeastern Archaeology
CHP332: Archaeological Field School
CHP335: Archaeological Lab Methods
SOA130: Anthropology: Interpreting Cultural Differences
Two of the following:
CHP180: Historic Building Documentation
CHP207: Introduction to Architecture
CHP255: Internship in Cultural and Historic Preservation
CHP260: The City as a Work of Art
CHP307: 20th and 21st Century Architecture
CHP311: Landscape History and Interpretation
CHP323: History of Newport Architecture
CHP361: Field School in Historic Architecture
Two of the following:
ART172: Art Across a Gilded Age Campus
ART208: History of World Art I: Prehistoric to 1400
ART209: History of World Art II: 1400 to Today
ART312: Classical Art and Archaeology
ART319: American Painting and Sculpture
ART325: Wonder: Art, Nature, and Museums
ART338: Art and the Gilded Age at Salve Regina University
ART405: Curatorial Practice and the Gallery Experience
CHP225: Introduction to Public History
HIS313: American Immigrant Experience
HIS316: American Economic History
HIS322: Urban America
Minor in Cultural and Historic Preservation
Because of the linkages between historic preservation and so many other fields of study, our minor allows students focusing in disparate areas of study to enrich their major.
6 courses | 18 credits
Required courses:
CHP170: Introduction to Historic Preservation
CHP190: Introduction to Archaeology
CHP263: Historic Site and Cultural Resource Management
CHP301: American Architecture Survey
Students choose two additional courses from a list of electives in archaeology, architectural history and art history to give them a broad base of knowledge and skill sets in the field of cultural and historic preservation.